Blog
REGISTER NOW
LOGIN
SIGN UP FOR OUR NEWSLETTER
Go Big or Go Home.
Tour d'Afrique Doubles the Length of Its European Bike Tour and Creates the Longest Organized Tour of Europe – 14 Countries, 80 days, 6255 km
From Mother Russia to the shores of the Atlantic Ocean, the new cycle tour traverses the European continent from North to South and East to West. A truly epic summer adventure.
Great Friends and Great Views!
For the Summer of 2012 we have created a one of a kind bicycle-touring event that crosses Europe from North to South and East to West: the Trans Europa Bike Tour.
The Tour begins from the gates of the famous Hermitage museum in St. Petersburg, Russia and, during the first six weeks, visits an impressive list of historic cities in Eastern Europe that lie along the historic Amber Route.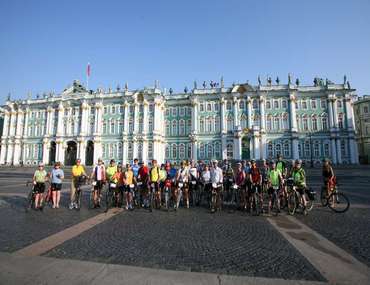 Tallin, Riga, Vilnius, Krakow and Ljubljana are just of few of the great old cities the tour visits on its way to the halfway point in Venice, Italy.
After a short break in Venice for gondola rides, pasta and a nice Chianti, the tour passes through the Italian and French Rivieras, Genoa, Monaco, Cannes and Montpellier. Then it's into Spain skirting the foothills of the towering Pyrenees to Barcelona where the tour spends 2 days to explore one of Europe's most impressive cities.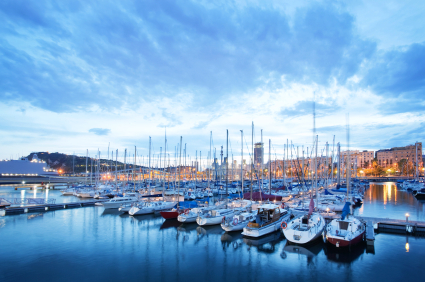 From Barcelona, the tour travels across the Iberian peninsula to the Spanish capital of Madrid, the medieval town of Caceres and finally the great Portuguese capital of Lisbon, where for centuries explorers have set sail on the Atlantic to discover the world.
The tour can be done as a whole or by participating in one or more of its 7 sections. Sections vary in length from 9 Days to 6 Weeks. One of the more popular sections is called Along the Riviera. Cyclist on this section travel from Venice, Italy to Barcelona, Spain over 14 days, cycling the famed switchbacks that overlook the Mediterranean and stopping in locales such as Genoa, Cannes, Nice and tiny Monaco.
The tour is fully supported and includes all accommodations, meals on riding days, vehicles for baggage and support and Tour d'Afrique staff. At 136 Euros per/day for the full tour it is certainly one of the most affordable bicycle tours in Europe.
To register or find out more information on the Trans Europa Bike Tour visit the companies website
A few details about this tour:
Tour Start: July 8th, 2012 in St. Petersburg, Russia
Tour Finish: September 25, 2012 in Lisbon Portugal
Distance Cycled (Full Tour Riders): 6255 km
62 Riding Days
18 Rest Days
Average of 105 km per day cycling
Related Links:
Pedal Pals – Lifetime Friends Made on Tour
Must See Attractions in Barcelona
Pierogis, Hot Beer & Trams : Explore Krakow