Blog
REGISTER NOW
LOGIN
SIGN UP FOR OUR NEWSLETTER
Rider Profile: Ming-Jing Hsieh (Full Tour)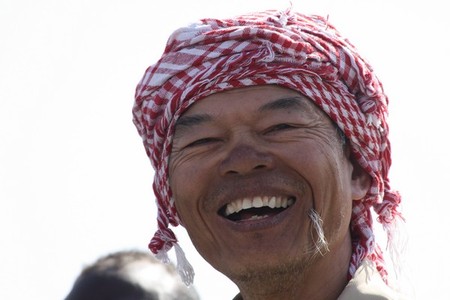 Today we talk to the world famous Ming-Jing from Taiwan. You can count on Ming to always be smiling and for that smile to be peaking out from behind his Sony camera.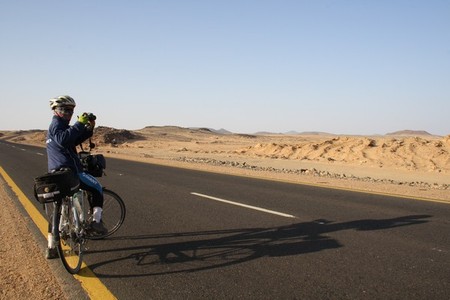 Tour D'Afrique: First off Ming, where are you from and how old are you.
Ming-Jing Hsieh: I am 60 years old and I am from Taiwan.

TDA: you're the first rider from Taiwan to do the Tour, where did you hear about it?
MJH: I heard about the tour from a cycling website about 5 years ago and knew that it was a ride I'd like to add to my list.
TDA: you have quite a list of tours you've done Ming, how many and where have you been before??
MJH: this will be my tenth long tour. I have ridden across the United States and Canada, the Alaskan Highway to the Arctic Ocean, around Hokkaido Island (Japan) throughout Ireland and England and also across and around my home island of Taiwan.
TDA: you certainly are one of the most experienced touring cyclists on the tour, have you always been a rider? Do you come from a family of cyclists?
MJH: No! I'm the only rider in my family! About 20 years ago I heard about a Taiwanese man who spent four years cycling around the world. I went to one of his talks and was inspired to see the world by bicycle; I've been doing cycling trips since then.
TDA: now you've become the inspiring one! Something keeps you on the road, what is it you like about your cycling adventures and the TDA?
MJH: I enjoy seeing new places, meeting new people and being immersed in their lifestyle and culture and capturing it through photographs.
TDA: yes! It is well known on the tour this year you are taking the most photos of anyone, how many do you figure you are taking in a day?
MJH: HAHAHA, I take approximately 300-400 photos a day. I am writing a book about my TDA experience and want lots of photos for it.
TDA: well that's a record for this year for sure, you also hold the record for something else this year Ming, what is that?
MJH: HA! After one day riding in Ethiopia I had flat tires, when I checked for punctures it turned out I had 19 holes between my two wheels!!!
TDA: I've never seen that many before Ming, certainly a record! Are you happy with your bike choice?
MJH: my bike was given to me by a friend and sponsor in Taiwan, it has been perfect, my tires haven't been that good through. I would recommend tires with very good puncture protection.

TDA: good advice Ming, any cycling trips planned for the future?
MJH: if my very supportive wife will let me go away on another trip I would like to try the Oriental Express with the TDA.

TDA: Thank you Ming, we hope the rest of your trip is fantastic.