Blog
REGISTER NOW
LOGIN
SIGN UP FOR OUR NEWSLETTER
Rider profile: Norbert Christ (Full Tour)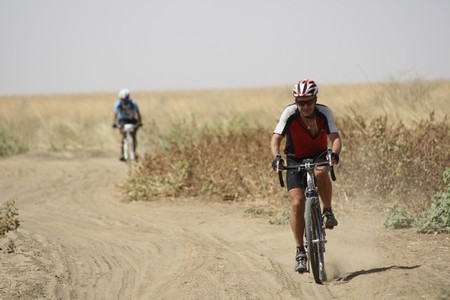 Home: Tattnang, Germany
Age: Too old for the TDA
Profession: Quality management

Where did you hear about TDA?
I first found out about the existence of TDA this time last year. I found the blog of one of last year's riders online and decided to sign up for this year right away.
Why did you decide to sign up?
I've always been interested in the people here in Africa and this continent. I had never been to Africa before but wanted to learn more about it. I have also been interested in cycling for a long time, so I decided to combine these too. This is my first organized bike tour. I usually cycle by myself in the Alps in Austria, Switzerland an Italy. At home my bike is my car. I ride everywhere (25km to work) even though I have two cars!

What has been your highlight of the trip so far?
The birds in the valleys. In my next life I want to come back as a bird, preferably in Africa!
What has been a challenge?
No problems. Nothing is difficult here for me!

What do you miss the most from home?
My family! My wife and daughter. And friends.
Is there anything that is taking up too much space in you locker?
I have too much stuff with me in general. I don't need all of that, and I don't even need all the room in my locker. I can't see why the locker would be too small for others!

What would you have done different knowing what you know now?

Bigger tyres for the lava rock section. And I have permanent punctures in my Thermarest, I wouldn't bring an inflatable matrass again.

What is your favorite meal of the day?

Lunch is perfect! And I love the different fruits, I eat about 10 bananas a day! I also really like the chocolate PVM bar. I used to never drink coke, but I started it on this tour, I drink about 4 a day now. That is definitely a new thing in my life!