Blog
REGISTER NOW
LOGIN
SIGN UP FOR OUR NEWSLETTER
8 Blogs to Inform and Inspire Your Travels (and maybe your life)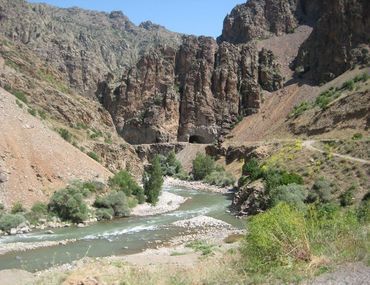 Travel writing is tough to do well. Good travel writing informs you about places you might want to go but more importantly it inspires you and makes look at travel differently and reminds you of the benefits of travel (other than making your friend jealous).
Here's a short list of my 8 favorite blogs as of late. Some of them I've been reading for years, others are new additions. I think you'll find value in all of them if you check them out.
Gadling.com (@gadling)
Rarely does a day go by that I don't find 2 or 3 articles well worth reading and I'm in love with their photo of the day posts. They cover just about every travel topic you can think of and cover a lot of adventure travel.

Favorite Post: They do a series of posts on the Mongol Rally that I dig. (I'm infatuated with that race)
Bikeradar.com (@bikeradar)
Not really a travel blog but their 'how to' posts on riding skills and bike maintenance are great. Their coverage bike, gear and racing makes feel like I know what's going on in the industry without feeling like a total geek.

Favorite Recent Posts: Their whole How to Series is just great. This article on repurposing race numbers was pretty clever as well.

Positiveperformancecoaching.com (@rgrissom)
Ok this is one is kind of a cheat. Rob actually writes a series of blogs for us on how to train for one of our epic tours. He also is co-producer of the Cycling 360 Podcast, available on itunes. If you're a twitter fan check out #bikeschool at 9pm on thursdays for some lively bike themed discussions on twitter (twiscusssions?) by the cycling360 guys.

Favorite Post: I'm biased, but I really like the training series he's writing for us.

Matadornetwork.com(@matadornetwork)

A great collection of travel articles from a wide variety of writers. Matador has something for everyone to be sure.

Favorite Post: How to Bucket Shower Like a Pro

Chasingtheunexpected.com(@angelacorrias)

Angela is an independent travel writer and writes about her own travels at her blog, chasigntheundexpected.com. It's not the prettiest blog in the world (sorry Angela) but her writing is fantastic. She does her research and dives deep in the culture and history of the places she visits.

Favorite Posts: What first got me to start following Angela were her posts on China, their still my favorites.

Legalnomads.com (@legalnomads)
I haven't come across a better blog about food and travel.

Favorite post: Table Condiments From Around the World and Why they Matter

Uncorneredmarket.com (@umarket)
If for nothing else follow this couples travel blog for the incredible panoramic photos they post.
Favorite post: Panorama of the "Disco Ball Mosque" in Shiraz, Iran
Blog of Impossible Things (@joelrunyon)
Joel made a list one day of things that seemed impossible to him at the time. Then he started doing them. You have to appreciate the message Joel is trying to get out there. Plus if you're making a list of impossible things, cycling across a continent certainly should be on it!
Favorite Post: I like his post on Doing things that scare you.

So There you go, 8 of my favorites. What your favorite travel related blogs? Let us know in the comments.
Paul McManus designs and guides bike tours for Tour d'Afrique Ltd. Find out more about the Tour d'Afrique and their cross continental bike tour and races at www.tourdafrique.com