Blog
REGISTER NOW
LOGIN
SIGN UP FOR OUR NEWSLETTER
Meet TDA Global Cycling's New Office Manager
Hi there, my name is Olha Kurochkina and I'm excited to share a little more about myself as I embark on my new role as Office Manager at TDA Global Cycling. With a degree in tourism under my belt, I've always been passionate about the industry and love nothing more than exploring new destinations. My bucket list of must-visit places grows longer by the day! I mostly traveled in Europe, that's why I am fascinated to see other continents, explore Canada, conquer the unexplored corners of Oceania and would love to immerse myself in its diverse cultures and natural wonders. One of my dreams is also to bike along the entire Ligurian coast and discover its hidden gems and breathtaking scenery.
Last year, I moved to Canada from Ukraine due to the ongoing war. While it was a difficult decision to leave my home country, Canada has always been a dream destination for me. I feel incredibly fortunate and lucky to have found a new home here.
I launched my career working for FC Shakhtar, one of the top football teams in Eastern Europe. Starting as a tour guide, I worked my way up to a marketing position where I played a key role in coordinating the city portal for visitors during the Euro 2012 tournament in Donetsk and promoting its private sportswear label online and in 5 stores. After the invasion of Donetsk, I relocated to the centre of the country and found myself transitioning into private education where I honed my skills in administration and marketing.
Throughout my career, I've always been a people person and focused on providing top-notch customer service. As the Office Manager at TDA Global Cycling, I'll be responsible for maintaining the smooth running of the office and ensuring our clients receive the highest level of support. From managing calendars to greeting guests, I'm excited to take on this new challenge and make a difference in the lives of our clients.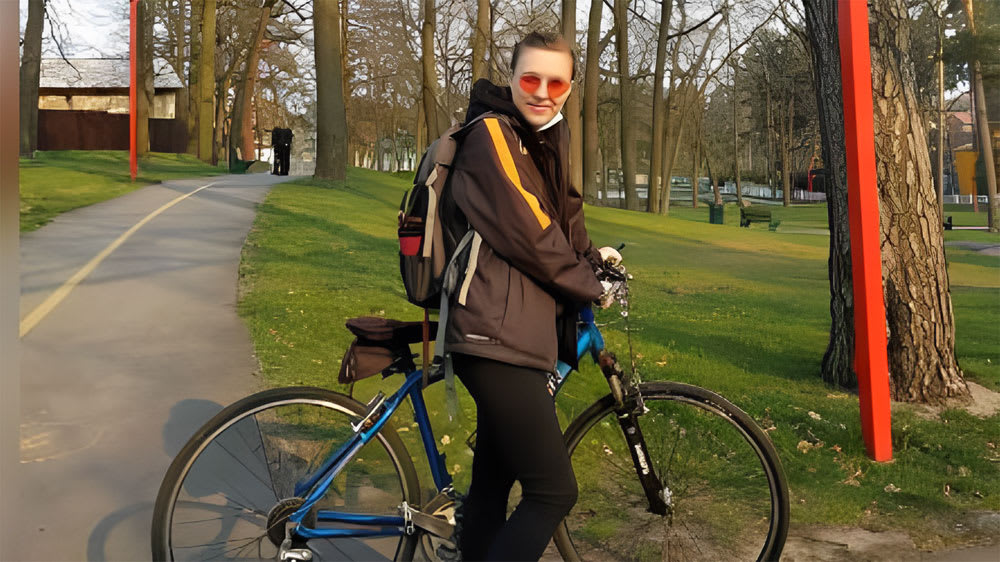 In my free time, I enjoy staying active and exploring the great outdoors. Ten years ago cycling became a passion of mine, and I'm thrilled to be part of a company that shares my love for this sport. I'm looking forward to the opportunity to join one of our tours and experience the beauty of a new destination on two wheels.
When I'm not cycling, you can usually find me with my nose buried in a good book. I've always been an avid reader and believe that there's nothing quite like getting lost in a great story. I'm also passionate about travel and am constantly adding new destinations to my bucket list.
In conclusion, as a lover of travel, sports, and the outdoors, I am thrilled to be a part of TDA Global Cycling and to have the opportunity to combine my passions with my professional skills as an Office Manager. I truly believe that cycling is not only a form of transportation and exercise but also a way of life. As Albert Einstein once said, "Life is like riding a bicycle. To keep your balance, you must keep moving."