Blog
REGISTER NOW
LOGIN
SIGN UP FOR OUR NEWSLETTER
Cinelli off road report – 116km – Tanzania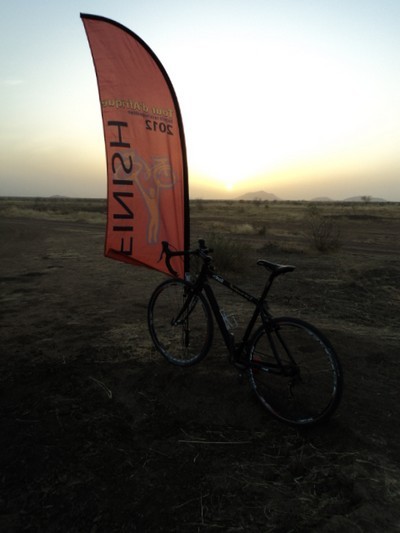 The off road baptism of our man Cinelli was mostly on a hard packed gravel road, with a few sandy sections and plenty of long, gradual climbs on a dried clay surface. We raced through small rural villages, littered with chickens, kids and locals weaving the quiet road on their bikes.
As I usually only get to race about twice a week, I have the chance to always have fresh legs in the race against the guys who have put in thousands of miles and who are often rather fatigued.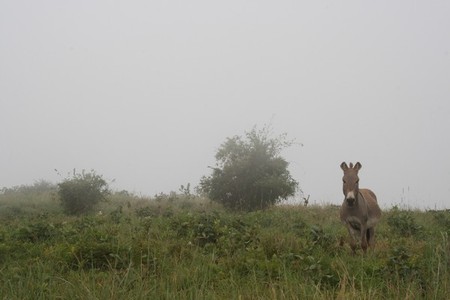 We headed out early, the race peloton always leaving camp last and hunting down the rest of the TDA group as the morning unfolds. Five of us started the morning together. I set the pace as I normally try to do when I ride with the peloton; I feel it's my way of earning my 'keep' in the group. After about 10km I put the pace up a level, and soon we were down to three of us in the group. Christian 'the Swiss Clock' Sailer asked for the tempo to settle down a little, to which Raffael 'Giraffe' Schrof responded by attacking with a solid few minutes of sitting and pushing the speed up severely. I managed to hold the wheel and hang on until we could settle down and know we had shaken 'The Clock' off.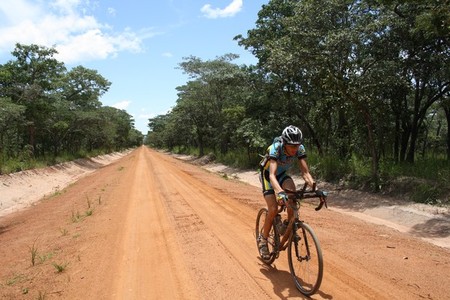 From there we worked together, both pushing the pace and trying to maintain the gap we had made. The bike was standard, with its thin Schwalbe tyres made for some interesting moments in the sandy sections! It was also my first time racing offroad, so descending at near to 60kph on the gravel needed some serious concentrating and not much room for error.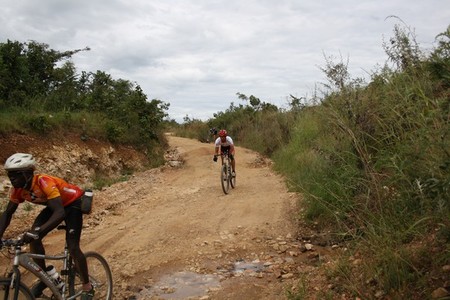 The 'Giraffe' and I kept the pace at our maximum the entire way, and with 300m to the finish line I attacked with a sprint up the final small incline. Crossing the line in 3:24, making our day's average on the off road about 35kph – felt awesome on reflection, but at the time it was tough !!!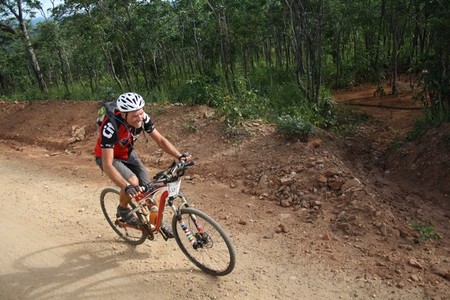 The bike was super fast and super stiff when I put the power down in my attacks and the final sprint. The stiffness of the frame does let you know about it after 3 odd hours on the off road , but at that pace any bike will hurt you…or if the bike doesn't, the hills will!!!
Many more races left…..much more pain still to be handed out!
— Douglas Percival