Blog
REGISTER NOW
LOGIN
SIGN UP FOR OUR NEWSLETTER
Rider Profile: Ellen de Boer – Nairobi to Windhoek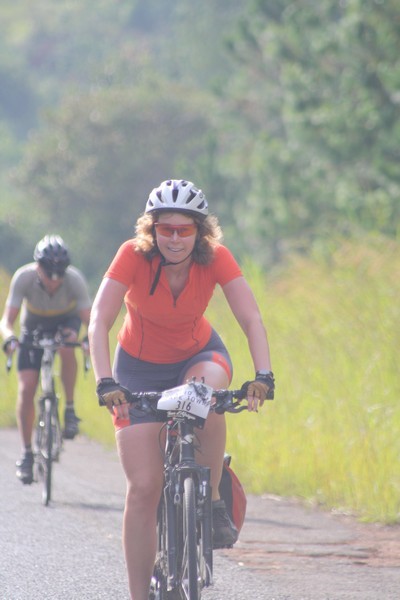 From: Amsterdam
Age: 33

Job: Financial Advisor
How did you hear about TdA?
Through a friend who rode it previously.
Why are you doing it?
I love cycling ad wanted to see Africa. I had some time off work and figured this section will be the most beautiful, so here I am.
Favourite PVM flavour?
Yoghurt i-Snack.

Are you an experienced cyclist?
I thought so, because I live in Amsterdam and cycle every day, but I'm definitely a novice on off road. I've done some other bike tours in Europe, Ecuador and the USA, but they were all on paved roads.

What takes up too much space in your locker?

Clothes!
What would you bring if you came back?
A head bandana for sun protection. And a book.
What would you have done differently if you had another chance?
Maybe I could have done a bit more training but it's terrible riding in the winter on icy roads back home.
What has been the highlight of your trip so far?
Going on safari in the Ngorogoro crater. Seeing so many animals up close was wonderful.