Blog
REGISTER NOW
LOGIN
SIGN UP FOR OUR NEWSLETTER
That is a wrap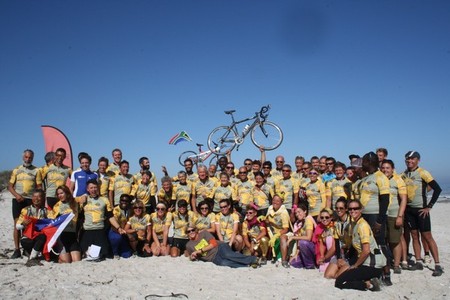 The sight of Table Mountain in the distance hasn't been as sweet for such a big group of people in a long time.
After four months of ranting about the beauty of Africa I know I'll be repeating myself when I try to tell you how beautiful this sight was so I'll keep it short: Combine Cape Town, champagne weather, euphoria and a few glasses of bubbly and that should give you an idea of how we experienced our arrival in the Mother City of South Africa.
What made it so much more special though was the presence of loved ones and after four months on the road quite a few tears were shed when old faces were seen for the first time. There were hugs, kisses, smiles and shouts of joy. But deep inside there was also a little bit of sadness as we all realised this was the end of our time together. Our family of almost 60 people has been broken up and though some of us may see each other again back home or keep in contact via e-mail we will not get to fight over who gets breakfast first, who ate the most at lunch or who should do the dishes tonight. No more giggling in the morning with whoever is sitting next to you or pitching the tent of a friend with diarrhea.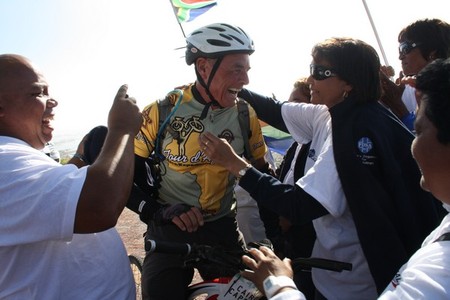 We have had good times and bad times. Laughed together, cried together and gossiped together and now it is time to face the real world again.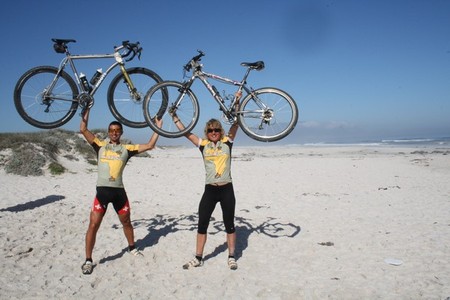 Will we survive? Of course! Africa eats the weak, and we all survived this. Watch out world, we're heading back out there, leaner and meaner than before and ready for whatever you may want to throw at us.
— Catharina Robbertze