Blog
REGISTER NOW
LOGIN
SIGN UP FOR OUR NEWSLETTER
Mike and Jorge – Scouting Report from Costa Rica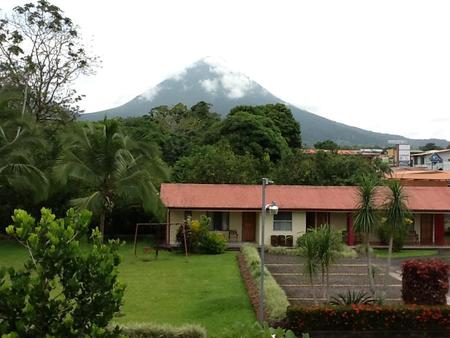 La Fortuna – one of our first planned stops on the Doomsday Ride.
Last month we announced our latest tour happening in Central America to celebrate to the end of the world. Since this announcement, and due to the popularity of this tour, we have sent a team to Costa Rica to begin scouting the route. Here is their first report.
Returning to Costa Rica after 10 years to begin scouting La Ruta Maya: The Doomsday Ride, I land at an airport that appears to have been on a steady diet of steroids in my absence. Tourism has been good to San Jose I think. Until I notice the presence of the American fast food chains; MacDonald's KFC, Quiznos, Subway. None of these were, as far as I remember, here a decade ago. Nothing comes without a price, I guess.
At least for now most of the neighbourhood 'sodas' (tiny holes in the wall serving awesome local food at reasonable prices) seem to be hanging on. When you get here, try one and order salchipapas (cocktails wieners & fries) with a Michelada (draft beer in a glass rimmed with salt and a half a lemon dropped inside).
I went on a personal pilgrimage to find my favourite bar from my first time in the city; a place where my girlfriend and I spent possibly too many happy hours drinking 2 for 1, 750ml Imperial beers, served each and every time with grace and hospitality by what seemed like our 'personal' waiter, Jorge (or George as we knew him). Imagine my surprise when, having no name or address, just a vague memory, I managed to find the bar (the Mariscar) and be served by Jorge, still there after 17 years. Incredible.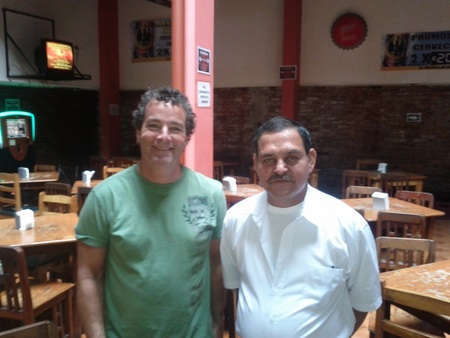 This country is like the Garden of Eden – orchids and fern s you have never imagined. House plants that here grow to 10 times their size than the ones back in my home. Our cycling route passes fields of rice, cassava, sugar cane, papayas, guavas, mangoes, pineapples, plantains, coconuts and, of course, bananas. The forests are filled with flowering trees like the yellow and orange flamboyant and the purple and red Flame of the Forest and too many others to mention.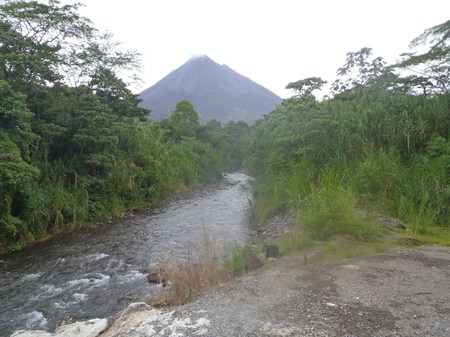 Our first day of scouting ended at the edge of a river that has washed out our planned route, for now anyways. As I turn back to the car I look up and see a beautiful Toucan perched in the nearby branches. I'll take that as a good sign for the Doomsday Ride.