Blog
REGISTER NOW
LOGIN
SIGN UP FOR OUR NEWSLETTER
Chinese desert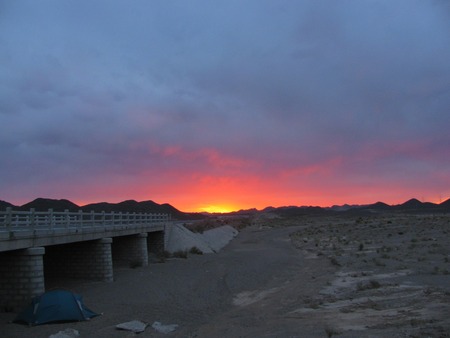 There are times – say you wake up in the tent at three in the morning because of a mosquito or you're in a dehydration-induced fog in the middle of the blistering highway – where you'll ask yourself: Where the hell am I? What am I doing here?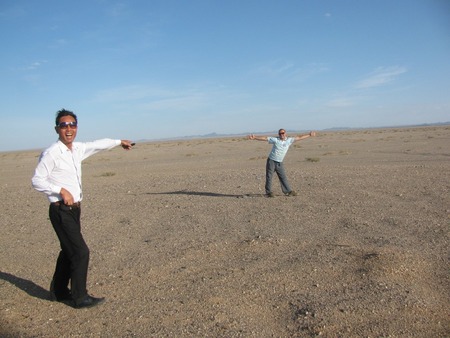 Under the big horizons western China's Xinjiang Province, there's plenty of room for big thoughts, and as the trip progresses through the sun-baked path through the Taklamakan desert, a bit of soul searching is inevitable. The reasons that bring people to this kind of trip are every bit as individualistic as the people themselves: some are stitching together a life-long goal of cycling around the world, others are in it to push beyond physical or physiological boundaries. Some people don't even know why they're doing it; it just seemed like a good idea at the time. In the days preceding our arrival at the vine-shaded oasis city of Turpan, a surprisingly peaceful place that's square in the middle of the unforgiving desert, these kinds of questions become a constant.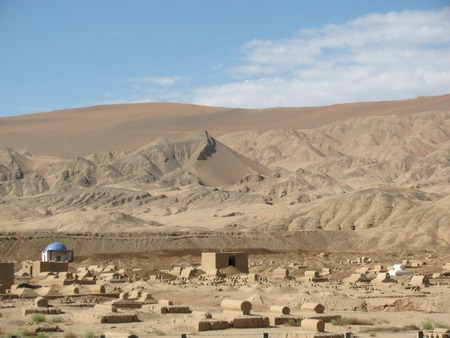 In a variety of cultural and ways, the Silk Route has entered its middle section – away from the industrial, urban centers of eastern China and into the harsh wilds of the west. This is a middle ground – almost the middle east. The people along the route are different (Uyghur minority outnumber China's Han majority), the food is different (lamb not pork) and the climate is different (unrelenting heat and blazing sun instead of cool, smog-covered mornings). The early concerns of the trip – like finding a good massage or suffering a marginally serviceable breakfast of congee and pickled sea vegetables at marginally serviceable hotel – seem a bit absurd. These days, a grimy truck stop with a plugged-in refrigerator is a luxury. A site to pitch the tent in the shade is a comfort.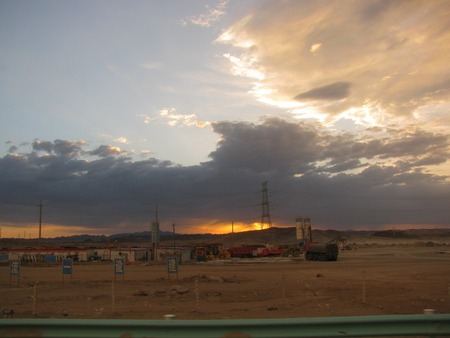 And while the cycles of life on the road make their own patterns – two nights of bush camp, a hotel, two nights of bush camp – the group pushes further west with an inevitable steadiness, despite the heat and the occasional sickness, and no hope of a good massage. And as the party watches the world change at a pace between 15 and 45 kilometers an hour, rolling past the reddish stone of desert mountains, unending stretches of higway and endless spaces, the answers to these kinds of questions – like the final destination in Istanbul – seem to grow nearer each day.
— Nate Cavalieri