Blog
REGISTER NOW
LOGIN
SIGN UP FOR OUR NEWSLETTER
More Baltic, More Fun, and a bit More Rain.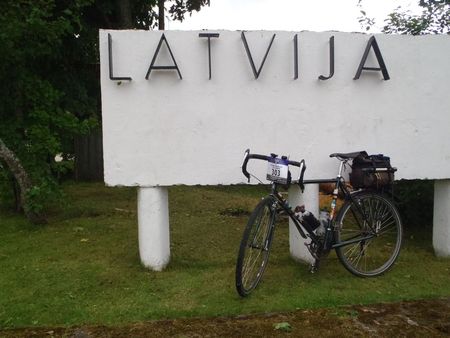 We have now entered our 3rd country of the trip, Latvia, where we are enjoying a rest day in the capitol city of Riga. Our four days of cycling from Tallinn were much more challenging than our previous days due to a little bit more of everything; more wind, more rain, more dirt, more kilometers. Our second day out of Tallinn was especially wet and muddy and camping didn't prove to be a popular option for the group, luckily the sports facility where we were staying had plenty of rooms available and most riders opted for the warmth of a roof over their heads.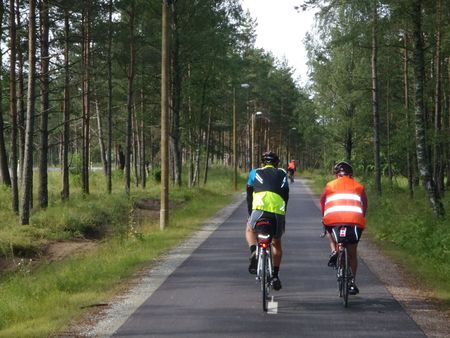 The plus to cooler weather is everyone had a chance to experience the local Sauna culture in our first camp in Latvia, in Meza Salas. The whole Sauna was reserved for our group and so in the evening people headed over to sit in the very hot Sauna room and also dip in the Jacuzzi tub. There is nothing like a long day of cycling and then a hot sauna to make people sleepy (of course a few glasses of wine didn't hurt either)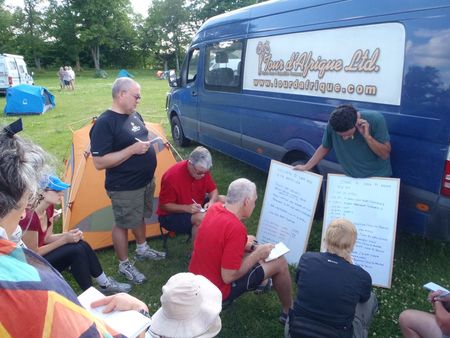 Riga has proved to be a very interesting city. Slightly larger than Tallinn it has a beautiful "old town" full of cobbled streets, churches, cafes, bountiful trees and kid friendly parks. Things also seem to move a little quicker here than in Tallinn; traffic, pedestrians, even restaurant wait staff. While riders have been enjoying the touristic highlights of Riga they've also been pursuing our usual rest day agenda of finding a laundry mat, dealing with emails and blogs, eating as often as possible and giving their legs some well deserved rest (including afternoon naps)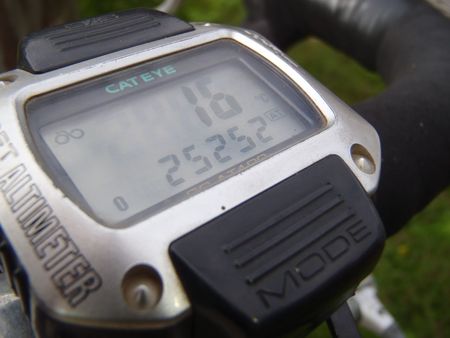 From here we have 3 days of cycling to Vilnius on the agenda. We'll be leaving Latvia into Lithuania on our first day out of Riga, luckily in the EU era that doesn't mean any extra logistical headaches as the borders have been all but erased and often other than a unobtrusive sign announcing the change of country there is no formality at all.
Until Vilnius…