Blog
REGISTER NOW
LOGIN
SIGN UP FOR OUR NEWSLETTER
2102 TDA Report on bike donation in Gondar Ethiopia
This report shows the use of Bikes which were donated by Paul from Tour d'Afrique in February 2012.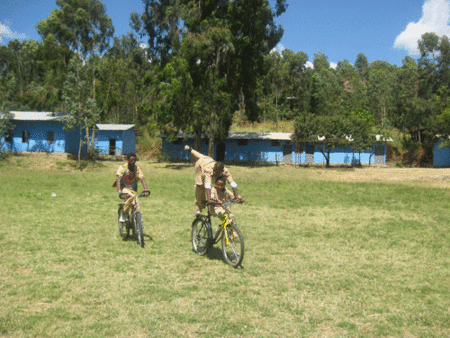 Early in February 2012 together with resourcing 104 students with full educational equipments, 10 bikes were donated to two schools named Kebele 16 and Kilil Rufael.  From the time when these bikes were given, we (Link Ethiopia Staff) carried out regular monitoring visits to both the schools. The use of bikes in both schools is explained as follows.
*    Right after the bikes were given to the school, both school directors got bikes registered as the property of the school.
*    Places where bikes should be stored were decided in consultation with the committees in their respective schools.
*   According to the proposal submitted from both schools, they started training students with a defined programme.
*    More than 60 students from both schools have learned riding bikes.
*    At the end of the academic year bikes were returned to the stores.
*    There is a plan to train more students with the coming year from both schools.
Both schools have agreed that they will be glad if other schools have the same number of bikes and if there is a competition between schools.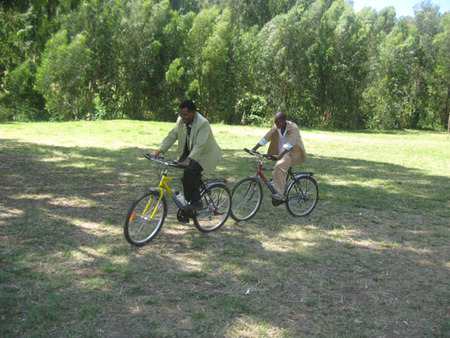 We would like to thank Paul and Tour d'Afrique group for everything they have done. May our partnership live long!