Blog
REGISTER NOW
LOGIN
SIGN UP FOR OUR NEWSLETTER
The Gorge-ous Road to Yusufeli
Yesterday after leaving Kars we climbed … and climbed … and climbed, to a camp site reminiscent of British Columbia with slopes and pine trees surrounding us. It thundered and rained much of the night and at 2000 meters elevation we awoke to a chill in the air unfelt since the Pamir Highway.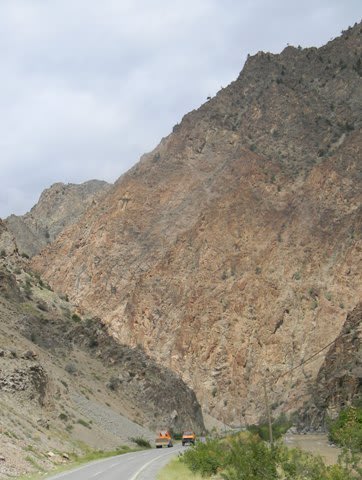 Today was an entirely different tale as we spun downhill following the Coruh river, with our speedometers tempered only by the rough pebbly road surface and a headwind.  After lunch at 64 km – which hammerheads Pascal and Chris reached by 8:15 AM – we entered a breathtaking gorge en route to the white water rafting haven of Yusefeli.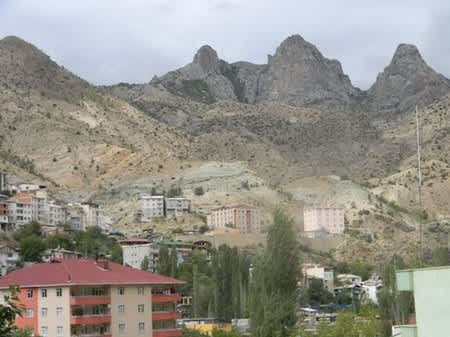 This beautiful small town is set in the valley of the Barhal Cayi river beneath towering rocky faces and pinnacles. For the hungry cyclist it offers a feast of local dishes on a terrace overlooking the river at the Hacioglu Cag Doner restaurant and a leisurely stroll through its colorful streets and alleys.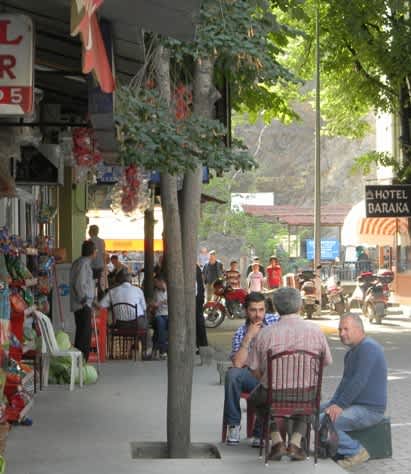 Sadly Yusefeli may soon be no more as a dam that is being constructed downstream is slated to cause much of the town and the valley to vanish. We certainly hope this won't prove true so that the locals can continue to follow in their ancestors' footsteps and future Silk Route riders can get to experience this starkly majestic little corner of Turkey.