Blog
REGISTER NOW
LOGIN
SIGN UP FOR OUR NEWSLETTER
Many Rivers to Cross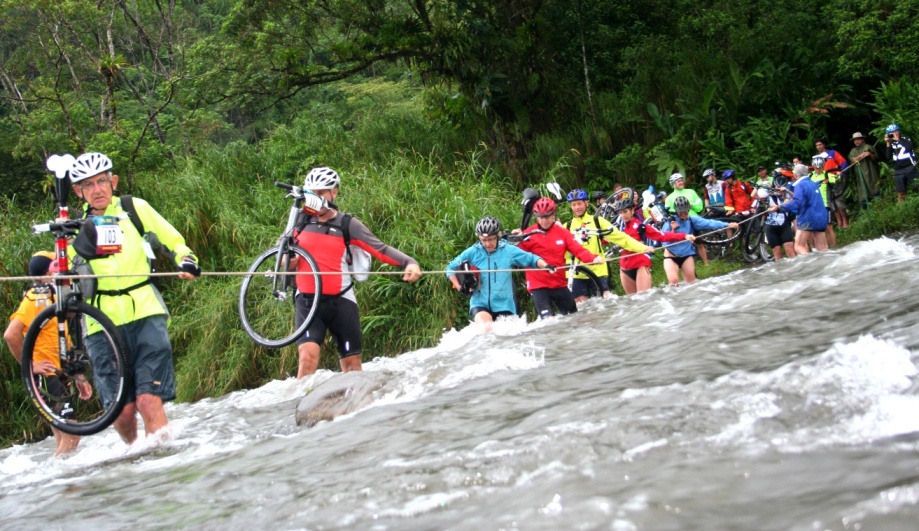 Costa Rica has two seasons: Rainy and dry. We are clearly still at the back end of the rainy season. We had to cross a river to get across the great lake Arenal and we really had to do this otherwise we'd be thrown off our schedule by a day which is a logistical nightmare on a tour like this.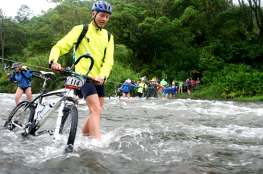 Tour leader, Cristiano, hardly slept a wink as he listened to the rain pounding down on the roof the night before the river crossing. No fear. Despite setting up supporting gear for the riders, they pretty much just got into the river with their bikes and winged it.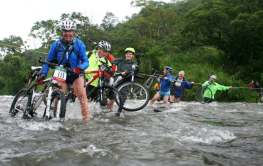 The water was warm and the adrenalin pumping. All safe and sound but thoroughly soaked and ready for one of the most grueling days of the tour.