Blog
REGISTER NOW
LOGIN
SIGN UP FOR OUR NEWSLETTER
Condego to Yuscarán: a cycling journey through local culture.
We left behind the charming Francesco at Hospendaje Framan – the name is a fusion of Francesco and Marina (his departed wife), who was a keen painter.  The accommodation at Framan may be described as basic to the extreme. Lots of tiny, wonky beds squashed into tiny rooms, free roaming chickens in and out of the rooms and the reception, and cold showers, but Francesco's hospitality made up for it, and our group hardly grumbled despite having finished a rather tough day.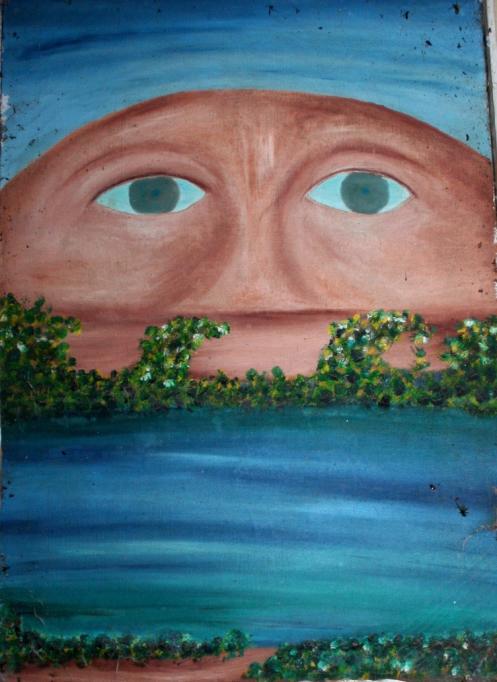 You have to pay £2 to leave Nicaragua and another $3 to enter Honduras. If we do not discuss bribery, border urchins trying to pickpocket you, and the morbidity of hovering in no-man's land – it was relatively painless affair.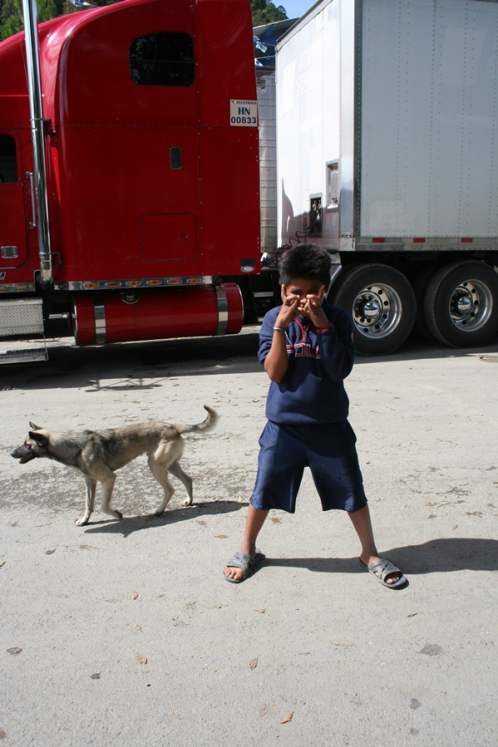 Banana Republic: At the end of the 19th century US traders discovered that the north coast of Honduras is banana heaven. They quickly zoned in and bought massive pieces of land and so 3 major banana companies were formed. These 3 companies aligned themselves with different political parties, and as the rivalry between the companies increased, the politics of Honduras were shaped.  The very scent, texture and flavour of bananas will probably remain entrenched in the memory of our Doomsday cyclists as they get it for lunch everyday. Yes, everyday. Ok also oranges, watermelon, mangoes and whatever else we can find along the route. But mostly bananas.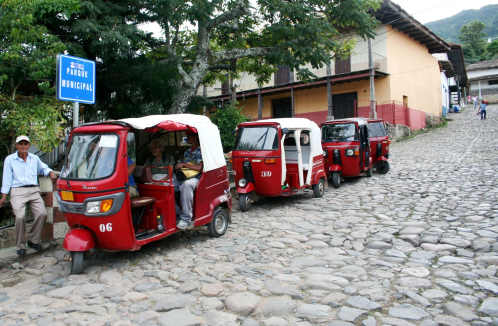 We stayed in the quaint village of Yuscarán, which is around 65km from the Honduran capital, Tegucigalpa. This quaint cobblestone village with spectacular mountain views was a major mining area in the 18th and 19th centuries, producing gold, silver and other precious metals. Its mining days are over and today it is more renowned for making a white spirit called guaro which is distributed nationwide. The entire village was declared a national monument by the Honduran government in 1979. We wandered around, 'A casa de la cultura', which is an interesting if somewhat neglected museum depicting the history and culture of Yuscarán where you will find mining artefacts and other remnants of the village's history.  After dinner some of our cyclists played games with the children of the village, sitting on the cobblestones sheets under the golden glow of the streetlights.  We could have stayed here for at least another night.  But after cycling 125km and climbing no less than 2333m, most people were in bed by 8pm.