Blog
REGISTER NOW
LOGIN
SIGN UP FOR OUR NEWSLETTER
Cairo: 2 Days to Go…
The preparations have begun.
Over the last few days staff and riders have been heading out in all directions, trying to nail down the last to-do's before take off.  From Sudanese visas to IV lines, Cairo is a vast and chaotic city, where a simple shopping list can turn into a day's adventure quite quickly.
This however, is not to say that there are no pleasant surprises along the way.  The medics quickly learnt that when one pharmacist tells you no, you simply find new pharmacists until one gives you the 'yes' you've been looking for.  Jumping behind counters, getting into the back rooms and opening up storage cupboards, Luke and Nix were not willing to come home empty handed.  With a little persuasion and perseverance, and perhaps some help from Google translate, our med supplies are fully stocked.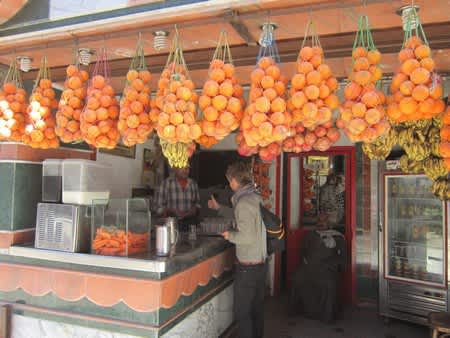 Orange stand, Cairo
Chef Jon on the other hand had another stroke of unexpected luck.  It was the sort of luck that one jokes about whilst standing in line to pay for a pile a goods likely well beyond one's budget.  That sort of joke where somehow you'd be the winner of an anonymous competition and you wouldn't have to pay for anything.   This was at least what Jon insisted on when his grand total somehow added up to the even number of $0.
"No, thank you, if we could just pay and go now that would be great"
"No no, you won!"
"Ok thank you, but we'd really just like to pay and go"
"No, you are our 1,000,000th customer, you don't pay!"
"So if you can just give me the total, we'd be happy to be on our way now, thank you"
And on and on, until one by one, the crew caught on to the reality of the situation, which was just that dreams do come true, and sometimes in the least likely of places.