Blog
REGISTER NOW
LOGIN
SIGN UP FOR OUR NEWSLETTER
Is Mexico too Dangerous for Cycling?
With recent news reports coming out of Mexico detailing brutal drug war killings, and explosions in major cities, it's easy to understand that people are apprehensive about traveling to Mexico – let alone by bicycle.
Since our North American Epic travels thru Mexico (along Baja, and then to Mexico City) for almost a month and a half, its an important issue for our cyclists, and for those considering to join. In a recent message to the registered participants, Operations Manager Miles MacDonald had this to say:
In 2011 Mexico had its highest ever number of tourists, 23 million foreigners.  Of those approximately 1.4 million were Canadians, and out of those visitors there were less than 40 incidents of violence reported.  That is far less than the number of violent incidents reported in a similar sized city in one year such as Vancouver.
Most of the drug related violence that has occurred and continues to occur in Mexico is located in a few specific areas.  Our route makes a point of not passing through these. 
On the Mexican mainland we follow the Pacific coast through tranquil towns such as San Blas, where the main issue is avoiding the beach after sunset due to the sand flies.  Once leaving the coast at Puerto Vallarta, another world famous tourist destination, we'll be heading towards picturesque cities and towns such as Guadalajara, Guanajuato and San Miguel de Allende; all places with large ex-pat communities and rich with historical and cultural significance.
Of course we aren't only relying on stats and the news. We plan to scout the route thru Mexico in its entirety early in the new year. We'll be happy to share any further findings then as well as lots and lots of pictures to get you excited for the start of the tour.
To get a broader sense of the situation along our route, I recently asked Luis Palacios, Director General of Baja State Tourism Board. This is what he had to say about Baja, Mexico:
Cyclist and tourist love Baja California Sur in particular for the amazing contrast between the ocean and desert that is hardly matched worldwide. Located in the Southernmost tip of the Peninsula this State is the youngest of all states in Mexico and has always been distinguished as one of the safest places to visit in the country and Latin America, actually the capital name of the State named La Paz or The Peace lives by its reputation as a great place for families and tourist to enjoy the marvelous sunsets and long walks along the malecon or Sea Stroll of the City.
..And for nature lovers you can always visit Loreto, the islands around this destination and the marine park located in the Sea Cortes lives by its name and was considered by Jacques Cousteau as the aquarium of the world along with all of the islands of the archipelago of the Sea of Cortes. Not far from Loreto to the south or to the North you can find the Sanctuaries of the Gray Whales in the municipalities of Mulegé and Comondú, places that breathe life and abundance of species – all the gray whales in North America are born in these sanctuaries of Baja California Sur and we are proud of that.
We hope that people visit us again and again and live the experiences that this destination has to offer.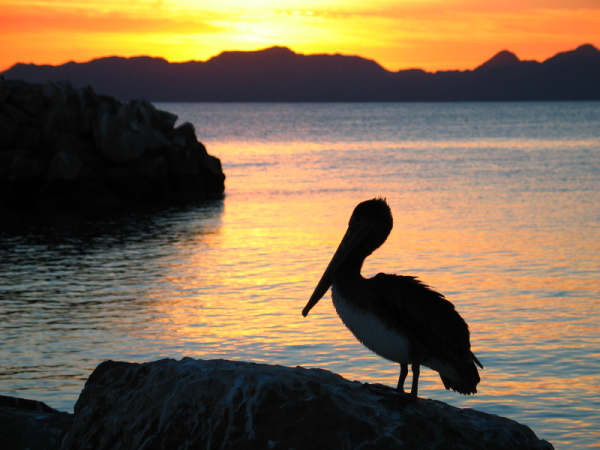 So you have heard it from us and you have heard it from Baja Tourism. We would love to have you join us and experience Mexico for yourself and show the rest of the world that Mexico is safe if you travel smart, and choose your destinations wisely and cycle it with us!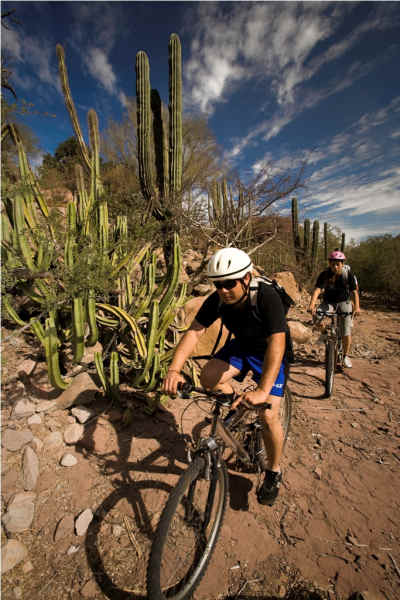 photos courtesy of Baja State Tourism Board