Blog
REGISTER NOW
LOGIN
SIGN UP FOR OUR NEWSLETTER
Last days of desert camps, last days of solitude
Before we arrive, our camp location could easily be written off as 'nowhere'.  Our trucks arrive, the kitchen is set up, the first racers pull in and one by one, as tents go up, 'nowhere' begins to feel like an awful lot like 'somewhere'.  The day between one camp and the next is the place where true 'nowhere' is traversed, and the real adventure begins.   Some ride together, work together, and most importantly, navigate together, and others head off for some time alone and a chance to go at their own pace.  The turns are flagged with orange tape, giving some assurance of the 'somewhere' to come, the time between t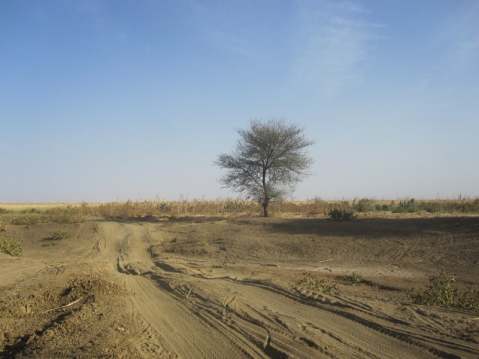 Those moments however, can feel like an eternity of 'I must be lost'.  Sand, corrugation, compacted rocks, gravel, dirt tracks, farm paths; every new road with a new challenge, and never the obvious navigational choice you had hoped it be. One turn marked by a dusty soccer field, the other on the corner of a wheat field or another being a simple directional guideline to literally 'head for the hills'.
Riding alone, one desert dirt path starts to look a lot like the next and soon enough the mind starts running in circles.  Did I take that last turn?   Was that a left or a straight?   Why haven't I caught up to anyone?   All I want is to keep going but something is telling me I should stop.  Just keep going, just keep going, look for tracks, look for landmarks, and just keep going, whatever you do, you just have to get there, just keep going.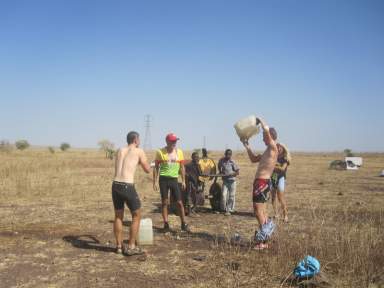 At the end of the day, one way or another, the beat up and battered bodies roll into camp and explode themselves into the shade.  By late afternoon the camp is spread thick with tents, bodies, bicycles and every piece of gear in between.  Like a bomb went off in a bicycle/camping shop, we sure know how to move in quick.  Dinner is had and the evening fades away.   An acoustic jam here, a huddle of conversation there, a philosophical debate, an explosion of laughter, and the voices of locals drift away into the horizon.  The sun has set, and tents begin glow in their florescent colours like orbs on our alien space station.  Darkness falls, lights fade away and tomorrow?   We do it all again.