Blog
REGISTER NOW
LOGIN
SIGN UP FOR OUR NEWSLETTER
Cycling the "Canyonlands"
On every one of our tours cyclists get to discover magnificent and mysterious places, be they natural or manmade, cultural or historical. However there are only a few corners of Planet Earth in which the landscapes are as spectacular as on the Canyonlands section of the North American Epic.
The Canyonlands covers the 1200 km stretch from the mountain biking paradise that is Moab, Utah to the sun baked town of Yuma, Arizona, near the Mexican border, loosely following the path of the Colorado river. Moab itself is set amidst the stunning and surreal scenery of the Canyonlands and Arches National Parks which riders can explore during a double rest day.
Back in the saddle, we will spin south and west, stopping to gape in disbelief at the psychedelic rock formations of the Valley of the Gods and to explore the buttes and mesas of Monument Valley. Leaving the Painted Desert we climb up to ride alongside one of the natural wonders of the world – the Grand Canyon and camp close to the south rim. From there we circumnavigate the San Francisco Peaks and plunge down the Oak Creek Canyon to Sedona and its psychedelic red rocks. The bicycle trails through the town of Prescott will lead us past more unusual  formations and a blue-green alkaline lake before we ascend into a national forest. Finally we descend into the Arizona desert with saguaro cacti and tumbleweeds as our companions.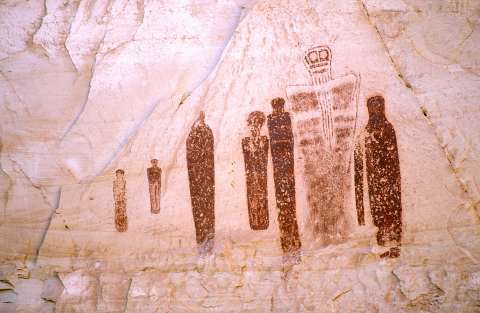 While mankind's cultures and footprints may not be as ancient in this corner of the world as elsewhere, they are nonetheless quite fascinating. From abandoned  Pueblan Indian villages set in cliffs, to roadside Navajo turquoise and silver jewelry stalls, from historical Route 66, to the old mining town of Jerome, the Canyonlands offers unique insights into America's Wild West.
Not to mention the chilled beers and wine that will await your arrival every day at our campsites and motels.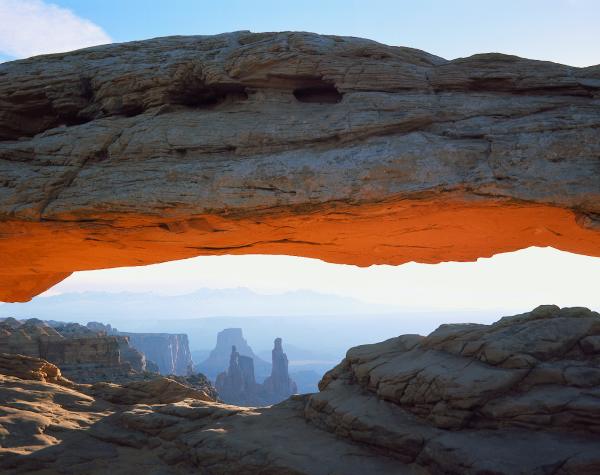 Which leaves us to ask – won't you join us on this mesmerizing ride ?
*all photos courtesy of National Parks Photo Service