Blog
REGISTER NOW
LOGIN
SIGN UP FOR OUR NEWSLETTER
TDA Foundation Donation Report – Livingstone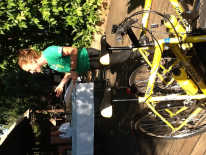 For the third year in a row now, the Tour d'Afrique Foundation has connected with the town of Livingstone, Zambia, donating more bicycles than ever before. With guest support from the Ministry of Tourism, the Ministry of Education, teachers, students, and of course our charitable partners, it was a well-attended event on the beautiful patio of the Zambezi Waterfront hotel.
Here in Livingstone the Foundation partners with African Impact and The Happy Africa Foundation (THAF), are we are providing bicycles to students who would otherwise not be able to travel the far distances to school and back each day. The Happy Africa Foundation is a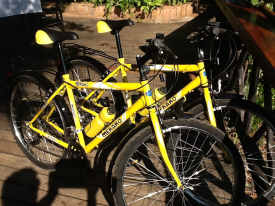 sustainable tourism organisation here in Zambia who works with local charities to provide logistical support to small scale local projects. African Impact is one of THAF's sister programs which THAF supports with administrative help, staff, and logistical resources.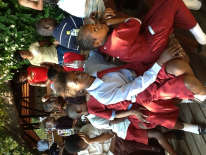 African Impact works providing basic resources to enable youth to complete their primary and secondary education. With the help of the Tour d'Afrique Foundation, 50 youth will be able to make it to school and back every day without having to miss out for work at home, or for their parents to pay for transport out of their already stretched income.
"I didn't have hope that my child will make it to grade 10 this year, but the bicycle he was given at his school, both his attendance and performance improved dramatically."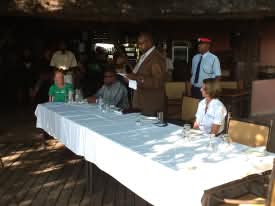 The Tour d'Afrique Foundation would like to thank all of our 2013 riders for their contribution to the Foundations, as well as an extra thank you to Chris Walker, Tracy Esterhuyzen, Sandra Seager, and Trish and Wayne Gaudet for their added support of the foundation this year. None of this would be possible without you. After hearing the difference each bicycle makes in the lives of these youth, spoken directly from the students who benefited is a true testament to the importance of this work.