Blog
REGISTER NOW
LOGIN
SIGN UP FOR OUR NEWSLETTER
Doomsday Ride – 5 Myths Debunked.
Some of what you may think you know what it's really like to cycle through Central America with us on the Doomsday Ride – a 2,700km bicycle expedition from San Jose, Costa Rica to Belize City, Belize. Let's clear up a few misconceptions about this tour…
Myth 1:  Since the tour consists of only 27 riding days and 8 resting days, this should be one of the shortest and easiest of TDA's offerings.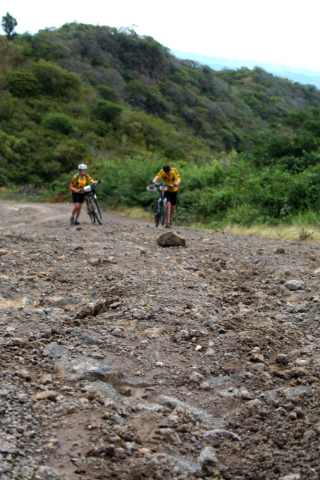 It may indeed be relatively short in comparison to our other epic tours. The tour mostly follows back roads, dirt roads and those that at times must be considered an insult to upstanding roads all over the world. In Honduras a short cycle takes us from Marcala to Gracias (113km). However, if the corrugation did not shake loose our brains, we were not swallowed by monster potholes or somersaulted over the barely visible speedbumps, the elevation got us in the end, and many of us had a good old cry next to the road. On this particular day we gained 2099m with a loss of 2503m and the roads were nearly non-existent. Doomsday Rider, David Houghton, summarized the day as, 'Fucking hard'- this, coming from a person who EFI'd the 4 months from Cairo to Cape Town and completed the RAAM, is pretty impressive. Joachim Löffel called parts of the road 'A torture session'and David Jones remarked, 'It took me right to the edge.' Suzette Nieuwoudt said, 'Parts of the road felt like being inside a Salvador Dali painting'. And she is right, the scenery is so breathtakingly stunning and strikingly unusual and the roads are so cruel; the experience spawned the phrase, 'brutiful'.
Myth 2: With such a tough tour, only the young and super fit need apply.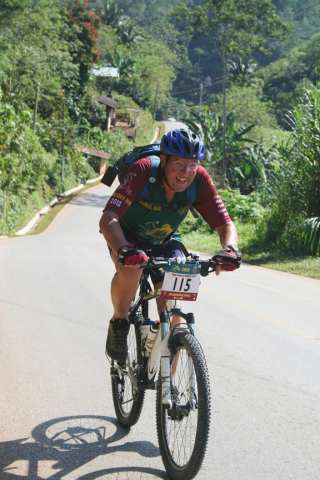 Our oldest rider on the Doomsday Ride 2012 was 77. Ruut van Wijk is an exceptional cyclist and human being. At times you will have to dig very deep into your own psyche to find the strength to carry on, and no amount of fitness or the advantage of youth alone will get you there. Some riders confessed to not exercising much prior and they really suffered in the first few weeks but they made it. The roads in Honduras and Nicaragua are really beautiful but challenging. Generally speaking though, the fitter you are, the more fun you will have. A healthy attitude and robust sense of humour will make your journey even more fun. And if you suffer at the end of a long day you can always go and have a quiet little cry into your beer. We will not tell anybody.
Myth 3: It's Central America. So we will be eating rice and beans for breakfast for 5 weeks.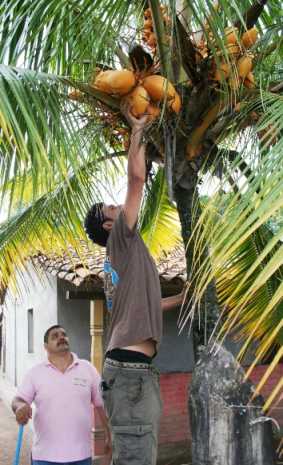 Actually this one is more or less true. If you do not count the few lucky days where our accommodation hosts stepped up their game and spoilt us with luxuries such as scrambled eggs, toast and – oooh cold meats and pastries. However, the endless abundance of exotic tropical fruit dripping from trees and freely available at roadside cafes sure makes up for it. The best experience is stopping next to the road and chopping open a fresh coconut – the ultimate naturally hydrator. The juicy mangoes and pineapples are sublime. And for the carnivores, rest assured, this is big time El Pollo (chicken) country.
Myth 4: There is no time for anything but cycling on the Doomsday Ride.
This journey is a thriller and there are plenty of adventures to be had – so we take 8 'resting' days. Last year our riders went ziplining through rainforests, canoeing, horse-riding and cave tubing. They visited ancient temples and beautiful volcanoes and swam in natural hot springs. Some crashed a wedding in Guatemala and others enjoyed chocolate body massages. They learned how to milk cows and the many organic farms in Costa Rica kept the greenies busy with guided tours. Some submerged themselves into their photography. The spectacular scenery and unusual sights make this route a photographer's paradise. Others were happy to stay home and pamper bicycles and bruised bodies. And then we got back on our bikes.
Myth 5: You have to speak Spanish to get around easily.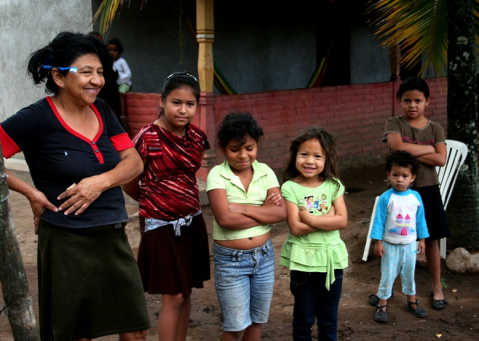 Again I would say this one has a lot of truth in it. In many of the smaller villages they speak no English. However, if you have ever played charades, if you're not afraid of clowning, if you have a basic Spanish guidebook, a solid sense of humour or can pick up a few Spanish words – you will be just fine.  It is odd but in Honduras and especially Guatemala you might find that the locals keep repeating their questions to you in Spanish and if you don't understand, they simply raise their voices and repeat. It still doesn't help much. So unless you want to go for the clowning option, a few good words to have at hand are: Cerveza – beer, El Baño -toilet  and Estoy perdido – I am lost. Probably useful in that order as well. However, our experiences with most locals were great and a big fat smile and genuine interest in their culture will get you further than any dictionary.
The next Doomsday Ride starts 17 November '13 and ends 21 December '13. Book early as spaces are limited.