Blog
REGISTER NOW
LOGIN
SIGN UP FOR OUR NEWSLETTER
Visit us on the 2013 Orient Express.
Always wanted to do a TDA tour but not ready to commit yet? Find us in Europe this summer. Meet the Tour Leader and/or cycle with us for a day or two along the route.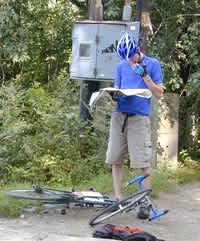 Long-time TDAer Shanny Hill will be in Europe leading our Orient Express tour and has set aside a few rest days and riding days where he would love to have you join him to ask questions, meet the riders and maybe to even cycle with the tour for a day or two.
Meet OE Tour Leader Shanny for a chat:
Paris, France (July 4)
Vienna, Austria (July 28, 29)
Bucharest, Romania (Aug 15)
Istanbul, Turkey (Aug 26, 27)
Guest cycling days on the Orient Express*
2 days of cycling in Germany – Regensberg to Passau (July 23-24)
2 days of cycling in in Austria – Linz to Vienna (July 26-27)
1 day cycling from Western to Eastern Europe – Vienna to Bratislava (July 30)
*We only ask that you cover any hotel costs and get yourself there. The camping, support truck and camp meals are on us!
Limited spots available. Please contact the office – mike@tourdafrique.com – if you are interested in these events.