Blog
REGISTER NOW
LOGIN
SIGN UP FOR OUR NEWSLETTER
China – Bamboo Road Scouting report.
After looking over the report of my Bamboo Road scout in China last year we decided to change the route, moving away from the crazy coastal roads. Recently I went back in search of some quiet country roads. I can now report back and say my trip was a great success. I found what I was looking for.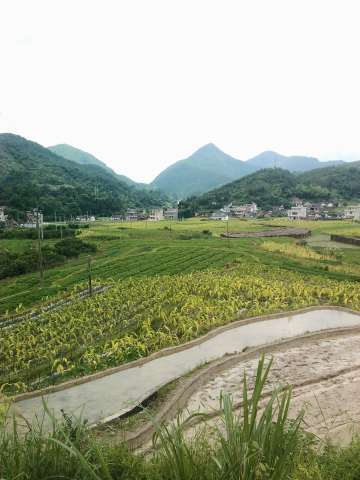 Initially, I met up with the driver and guide, Penang and Sally, in town called Wuyishan, about 700km south of Shanghai, the first scheduled rest day on the Bamboo Road Expedition. We sat down and sipped on the famous Wuyishan tea. People claim that the area produces the best tea in the world. I was told that we were drinking magic tea, a drink that takes away all stress away and keeps you calm.  I laughed and said that's exactly what I need in China!  After finishing our tea, dealing with hotel bookings in Wuyishan and staring at maps we set out on our journey south towards Hong Kong.
The roads were beautiful and quiet, and ideal for cycling. Around every corner there were a million shades of green to discovery. When you ride there you will understand why we called it the Bamboo road. A couple of times I had to ask the driver to stop so we could drink some magic tea….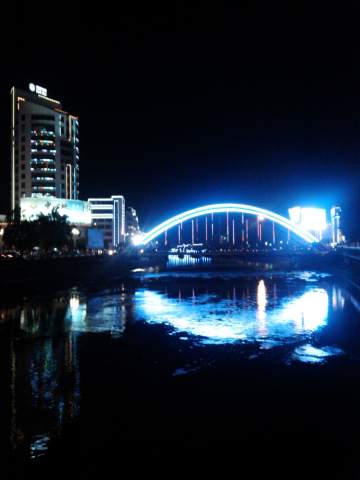 Eventually the driver and guide dropped me at the Macau border where I was supposed to finalize some of the logistics for the border crossing and the ferry from Hong Kong.  In Macau things happen quickly, there is no time to waste. Time is money. I ended up in a cab that was pimped up like a racing car, the driver dressed like a Formula One racer. I was holding on for dear life as we raced to my hotel. It was a shock to my system. Earlier that day I had been sipping my magic tea and driving around the quiet country roads. Then I walked across a border, stamped my passport and next thing I know, I'm racing around Macau in a cab.
Needless to say, everything happened very quickly in Macau and before I knew it I had arrived in Hong Kong by boat. Here, time is of less importance, but now it's all about space – every single square centimetre counts. Trying to find a place where the expedition can pull in with all their bicycles was not easy but in the end we found a really nice spot.
If you are doing the section from Shanghai to Hong Kong I suggest you start with some hill training. There will be some challenging but spectacular climbs on the country roads of China. And another tip……Miles described the heat in Thailand and Malaysia as "it feels like you are in a warm bath all the time". Let me tell you it's not going to be any different in China.  If you are looking for more training advice I suggest you get on your bicycle in warm bath and start pedaling. That will get you in tip top shape for the Bamboo Road Expedition.