Blog
REGISTER NOW
LOGIN
SIGN UP FOR OUR NEWSLETTER
Are long distance cyclists the top 1% in happiness?
Like me, you must have seen the biggest story of the past week. No, it was not Syria; it was the release of the United Nations World Happiness Report. No less an authority than the National Geographic pointed out a particularly interesting item from the report – happy people ride bicycles—by choice.

After reading the report I had an insight that I would like to share with you. If it is possible that perhaps cyclists are the happiest people on the planet – dare I say that long distance cyclists are the happiest of them all? I think I may have found scientific proof.
Check out the conclusions in an article by Beth Copper in Fast Company magazine titled  "10 simple, Science-Backed ways to be happier". Simply examine these ten ways and then think of cyclists who take long cycling tours. You will likely reach the same conclusion that I have – that people who get on a bicycle and ride long distances are the happiest people on earth.
Here are the ten simple, science-based ways to make you happy and the reason signing up to cycle the 7Epics will easily elevate you into the top 1% of happy people.
1. EXERCISE MORE
– Any participant on our long distance expeditions gets more than enough exercise to be happy.
2. SLEEP MORE
– Come and see what happens after you cycle 100km, day after day. You will sleep more. Plenty more. You will sleep like a baby.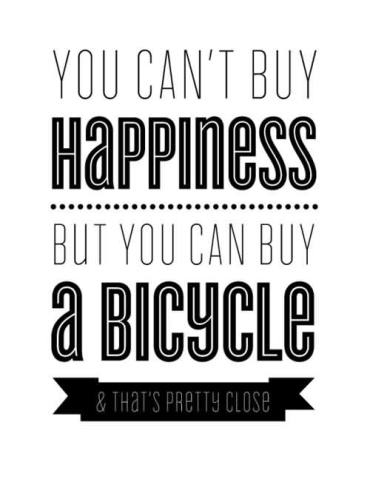 3.  MOVE CLOSER TO WORK. A SHORT COMMUTE IS WORTH MORE THAN A BIG HOUSE.
– Our riders like to put their tents right beside the kitchen truck. That way they get up, eat quickly and are on their way. They know what makes them happy.
4. SPEND TIME WITH FRIENDS AND FAMILY. DON'T REGRET IT ON YOUR DEATHBED.
– Ah, the camaraderie of bike tours – especially the ones that take three or four months. You will have new friends for life.
5. GO OUTSIDE. HAPPINESS IS MAXIMIZED AT 13.9°C.
– Do you need to tell this to a cyclist, any cyclist?
6. HELP OTHERS. 100 HOURS A YEAR IS THE MAGICAL NUMBER.
– Do you know any cyclists who will pass you by if you have a flat or you have just taken an unfortunate tumble. We do it as a matter of fact. We help!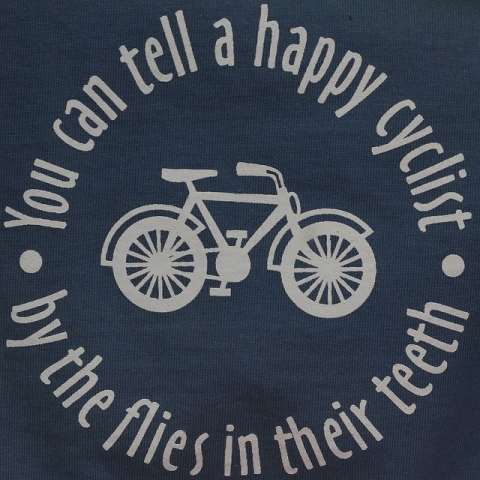 7. PRACTICE SMILING. IT CAN ALLEVIATE PAIN.
Why do you think cyclists smile when they have just climbed 1,500 metres in an hour or two?
8. PLAN A TRIP. BUT DON'T TAKE ONE.
– With all due respect to the writer, I think she made a mistake, or maybe it is her researchers who slipped up. It's like saying, plan a romantic evening, it's more fun than having one.  I could go further on this but you get the idea. Perhaps the researcher did not go far enough. It should say "Plan a Long Trip – Two Months or Longer".
9. MEDITATE. REWIRE YOUR BRAIN FOR HAPPINESS.
– Cycling 100kms a day is made to measure for meditation of the highest order!
10. PRACTICE GRATITUDE. INCREASE BOTH HAPPINESS AND LIFE SATISFACTION.
Cyclists are always grateful every time they get off the bike, thankful that one of these crazy, unhappy drivers did not hit them!
So there you have it, 10 out 10. Perhaps this explains why cyclists are not liked much. We are just too happy.