Blog
REGISTER NOW
LOGIN
SIGN UP FOR OUR NEWSLETTER
Hello Hong Kong!
The Bamboo Road cyclists have entered the bustle of Hong Kong. After cycling for over 2000km, they are now a quarter of the way through the tour.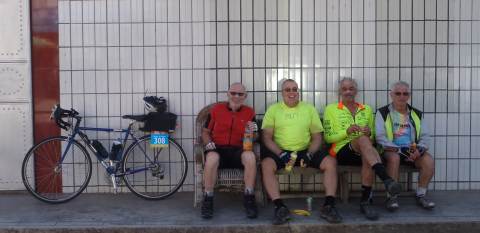 Judging by some of the feedback from the riders and staff, the China section of this Asian tour has been rather challenging. Veteran cyclist and TDA alumni Gerald Coniel found the chaotic roads, endless road constructions, the sweltering heat and the cacophony of truck, scooter and car hooters rather daunting: "Riding a bicycle in China requires a completely different set of rules and your safety depends very much on how quickly you are able to adjust," he wrote on his Facebook page. And further on, "Well, don't worry, by now we have become real experts at surviving Chinese traffic, so we are like the local chickens, hard to kill! (And probably just as hard to chew)".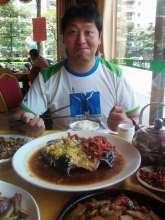 On the other hand, he also discovered a more gentle side to China, "A 10 year old girl suddenly popped up at our table and helped us translate the Chinese menu. She was having lunch at another table next to ours and when she saw that our waiter could not understand what we wanted to eat, she rushed to help, speaking very nice English!  Tour d'Afrique staffer, Douglas Percival added rather dryly, "There is no roadkill in China. It's probably being served at my dinner table each night!"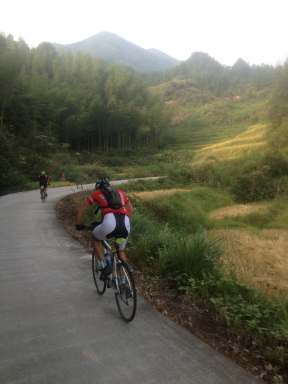 After a couple days enjoying the sights and shops of Hong Kong (not to metion access to Facebook & Twitter) riders will chill out on the ferry to Macau and then spin back into mainland China to Kaiping and its famous towers. On their next rest day in Quinzhou they can look forward to a proper cleansing swim in the ocean, perhaps even encountering the renown Chinese white dolphins at Saniang Bay. A couple days later the cyclists will cross into the next country on their trip – Vietnam.
Join the group for this incredible experience. Spaces are still available for the last 2 sections of the trip – Thai One On (Bangkok – Penang) & Singapore Sling (Penang – Singapore).