Blog
REGISTER NOW
LOGIN
SIGN UP FOR OUR NEWSLETTER
Hello Vietnam!
As we say goodbye to China, we also say farewell to our Chinese translators and drivers that we came to know quite well. With a quick hug and hurried goodbye, TDA staff and riders bid farewell to China and head to the Vietnam border.
Two things that are unquestionably unavoidable on cross continental bicycle tours are flats and border crossings. As we head to our third border crossing, this time into Vietnam, we now know a little of what to expect. Despite all riders having to lug their belongings as well as their bikes through the gauntlet, everyone left in good spirits and with little hassle.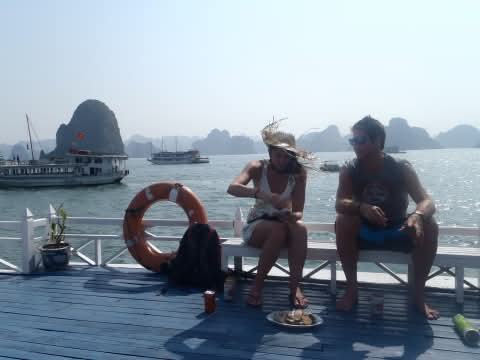 Although security was adamant that they check every article of tour equipment (including water jugs, tables, chairs and apples), everyone got through in one piece.  Along the way it was a pleasant surprise to see coffee shops on street corners and small children running alongside as we rode through small towns. With less traffic and people it's been a wonderful change of scenery for everyone. With our new digs also came new translators and drivers. After a hectic morning of packing and unpacking tour equipment at the border it was a quick "hello, how are you?" before the staff jumped in their new wheels and headed off to show the new guys the daily routine.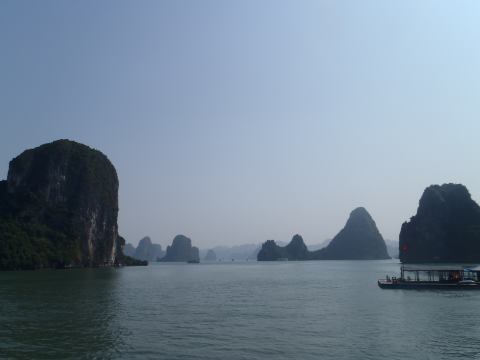 In Ha Long Bay, most riders took advantage of the tourist spot and enjoyed a day off to cruise the bay and take in the local sights of islands, caves, beaches and some overnight stays on the boats. With only a few days left of the Mao & Tao section the tour, we head off to Hanoi to enjoy the big city where we'll say goodbye to some riders and welcome some newbies.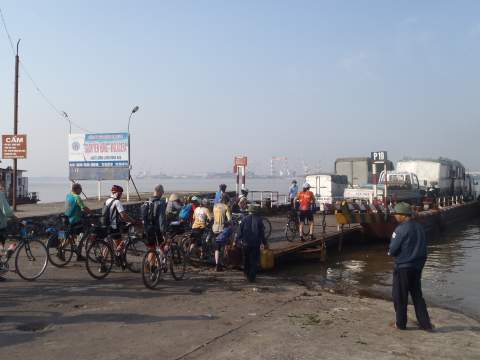 Now, with a third of the tour behind us and China checked off of our list I think we can all agree that we have come a long way already. In the 5 weeks since Shanghai, riders have gotten their legs and are dominating the most aggressive climbs. Our chopstick skills have improved exponentially and would impress our best mates at home. And our ability to maneuver through city traffic has become a welcome challenge rather than a stressor (much like a real life game of Frogger).
After a few more riding days in Vietnam we cross into The Golden Triangle section where we make our way into Laos and deal with new challenges that await us there. Road closures and detours anyone?
— Nieka Streef