Blog
REGISTER NOW
LOGIN
SIGN UP FOR OUR NEWSLETTER
"My other gig is the Philly Bike Expo"
Before I can pack my bags (and bike) for Sudan to help staff the 2014 Tour d'Afrique I have a party to throw – a party in the form of the Philly Bike Expo! In addition to being assistant tour director/communications officer for next year's edition of the Tour d'Afrique, I am also the Event Director for the Philly Bike Expo. Philadelphia framebuilder Bilenky Cycle Works founded the Philly Bike Expo in 2010 as a celebration of bike culture – bringing together cycling's many facets in a spirit of friendship and camaraderie. The serious rider to the merely curious will be educated, informed and entertained. Now in its 4th year, the Philly Bike Expo promotes the fun, function, fitness and freedom to be found on two wheels.
More than 90 artisans and manufacturers of cycling products will take over the Pennsylvania Convention Center on November 9th & 10th along with seminars, presentations, how-to's, rides, raffles, and more during this something-for-everyone weekend extravaganza. A bicycle fashion show has always been a highlight of the Philly Bike Expo. With our increased space, we've decided to take the show beyond the runway and onto the bike polo hardcourt, where spectators can see the fashions come alive on the members of the Philly Bike polo club. Introducing Hardcourt Couture: Bike Polo Meets Cycling Fashion. An evening of bike polo, cycling apparel, free beer and music – who could say no?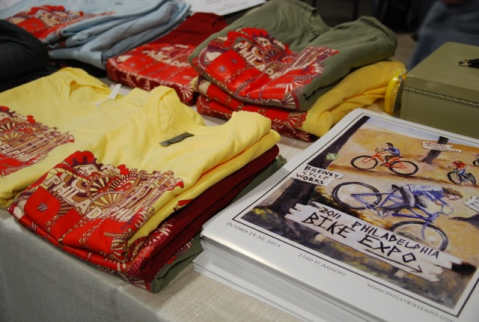 Other show highlights include gold sprints (winner receives a custom R.E.Load Bag), yoga for cyclists, book signings by guest authors and almost 20 seminars including presentations by Richard Schwinn, Georgena Terry, Craig Calfee and Ted Wojcik. Bike Snob NYC will be having another one of his entertaining talks and our larger meeting rooms ensure that no one has to stand in the hallway like previous years! Seminar topics range from women's bike design, multi-modal transport, DIY wood and bamboo bikes, the history of the Schwinn Paramount, family biking lifestyle and the inner workings of your components (just to name a few…). Advocacy, history, technical and culture – we have it all!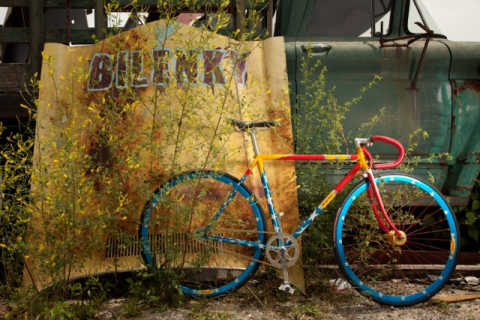 In celebration of my role in both the Philly Bike Expo and Tour d'Afrique we have invited TDA to join us in Philly for a screening of "Where Are You Go" by the Zenga Bros. and Brian Vernor. Tour d'Afrique will present this full-length film on their flagship African bicycle tour on Saturday, November 9th at 4:30PM in Seminar Room 124. There will be a question and answer following the film. Check out the trailer here.
Hope to see you in November! Stop by the Bilenky Cycle Works booth to see my custom expedition bike designed for the Tour d'Afrique!
Philly Bike Expo
November 9th & 10th, 2013
Pennsylvania Convention Center
1101 Arch St
– Bina Bilenky