Blog
REGISTER NOW
LOGIN
SIGN UP FOR OUR NEWSLETTER
North American Epic Bicycle Expedition concludes in Mexico City.
The North American Epic came to a successful conclusion today.  For the first time our cyclists have traversed the North American continent from Anchorage to Mexico City.
Along the way they pedaled for many miles through the great Boreal forest of Alaska and Northern Canada, skirted the Rockies, passed through a bucket list of national parks, entered the desert environment of Baja California and dived into the cultural and culinary highlights of mainland Mexico.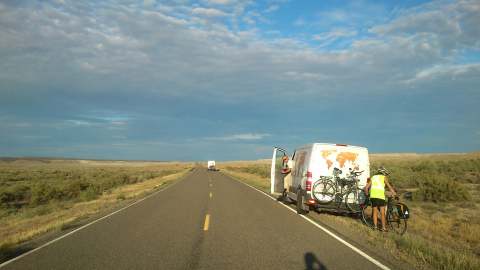 In-particular cycling Mexico has been one of the greatest highlights of the trip.  With sensational violence capturing the headlines, it's safe to say that some of our participants were concerned about security in Mexico, and perhaps some people did not join us on the Tour, as they were also unsure.  After cycling without incident for over a month in Mexico, we can say that it has been an amazing experience for the cyclists; the hospitality and friendliness of the locals, the lush environs and culinary riches is what will be remembered.
We wish to congratulate all our staff and participants on this first edition of the NAE!  It was an adventure as always and one where the strengths of everyone involved made it an epic success.  We'll look forward to a final Tour blog from the staff in the near future.