Blog
REGISTER NOW
LOGIN
SIGN UP FOR OUR NEWSLETTER
Cycle as if the world was created just for you
In Judaism there is a concept of which I know very little, except that I have heard the expression several times – 'the world was created just for you '.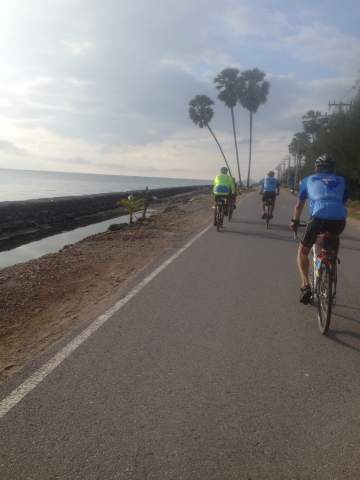 There are days when you are on a bike, the road is smooth, the traffic hardly to be noticed, the wind at your back no matter how many times you change direction, every flower looks prettier than the last one, the ocean is bluer than the last time you looked at it, the mountains resonate with luscious green. On your left between the palms, the coconuts and the bananas you see the light reflecting from the sea, and on your right, you catch a glimpse of a temple in the faraway hills, and, though it is hot and humid, the sky is scattered with clouds, making the cycling perfectly comfortable. You begin to feel that, indeed, the world was created just for you and just for this particular moment.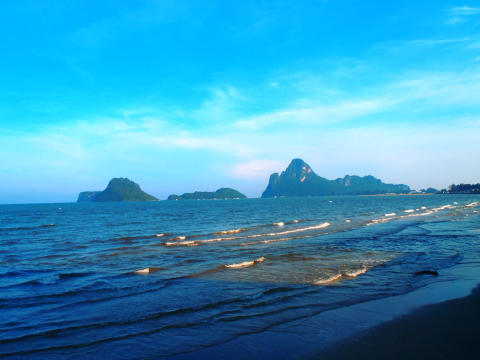 A few seconds later, another thought crosses your mind, the question of how did you end up deserving this? After all, we are not cycling in the Middle East where religious elders spend lifetimes studying old books, but rather in Asia. Here, what is more important, is the idea of 'karma'. What kind of good deeds did you perform in your previous lives, that you are rewarded with such wonderful days?
From Hua Hin, cycling down the eastern coast of Thailand on quiet roads, often within a stone's throw from the sea, passing coconut plantations and fishing villages, we have enjoyed a couple of wonderful days, each ending at a hotel situated on a gorgeous bay where we were soon eating delicious Thai food. What else can I add, but take a look at the pictures and think about your  own 'karma '.
Improve your own Karma on the 2015 Bamboo Road Bicycle Expedition.