Blog
REGISTER NOW
LOGIN
SIGN UP FOR OUR NEWSLETTER
In Their Own Words – #tda2014 cyclists report from the field
Sandstorms, exhaustion and the random availability of communications along the way can't stop some of our riders from sharing their Epic African Adventures through the various social media channels. Whether they're blogging in a tent, tweeting from the back of a camel, sending Instagrams from the top of a temple, or shooting back e-mail updates to loved ones, they always find a way.
We can tell you how awesome Tour d' Afrique is, however, experiencing it through the eyes of a rider on the road really brings this adventure home.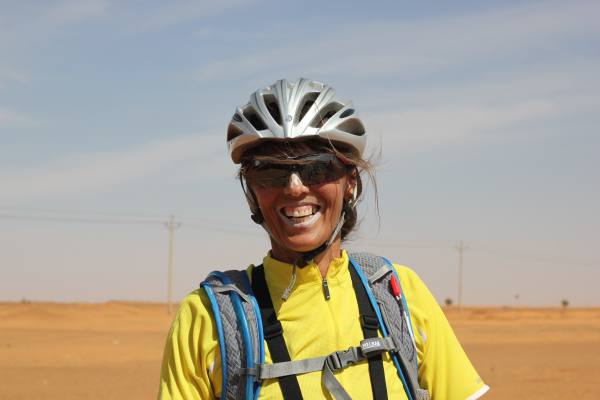 Sonia has been a personal trainer for 5 years. She completed the Kokoda Trail twice, climbed Everest Base Camp, Chi lo Pass and the Hua Shan in China (one of the most dangerous hiking trails in the world), as well as cycling through the UK and backpacking alone through China, Asia and Europe. These expeditions are what she calls a holiday. Loving the danger and thrill of the unknown, it is no surprise that Sonia has signed up for Tour d'Afrique and all just for fun. This is a tough journey to say the least but it is an adventure of a lifetime and inspirational effort made even more so with her appeal to raise $35,000 for Camp Quality along the way.
Here is another crazy lady adventurer with a heart of gold.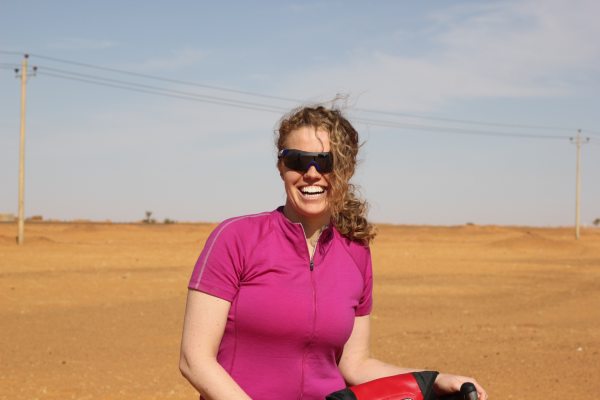 "Beginning in January I will be riding 7265 miles from Khartoum to Cape Town. My hope is to raise a dollar for each mile I will travel for a great local children's program in Cape Town: The Manenberg Afterschool Development Centre. Please consider supporting them and helping me reach my goal of raising $7265 for 7265 miles! More details on the fundraiser here. Technology willing, I am blogging and tweeting @amandaXafrica. "
USA born, David Crane's blog is filled with great pics and intriguing stories of his African adventure thus far. But it is not all about him. He is raising money for Conservation International. "It allows me to do what I love doing… travelling in the great outdoors and experiencing new people and places to benefit an organization, working to preserve the vulnerable ecosystems of our planet," says David.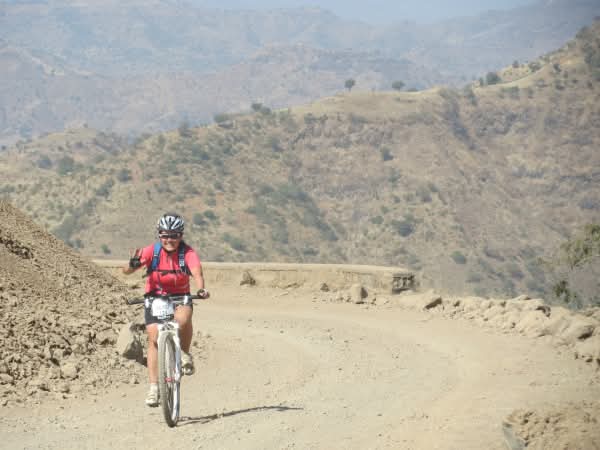 If you can read Norwegian, you would like Sigrid Mogaard's writing – but even if you can't you can enjoy her photos.Sigrid is a 29 year old management consultant who has never completed a bike race before. Her biggest desire is to get to know the African culture and to test her mental and physical strength.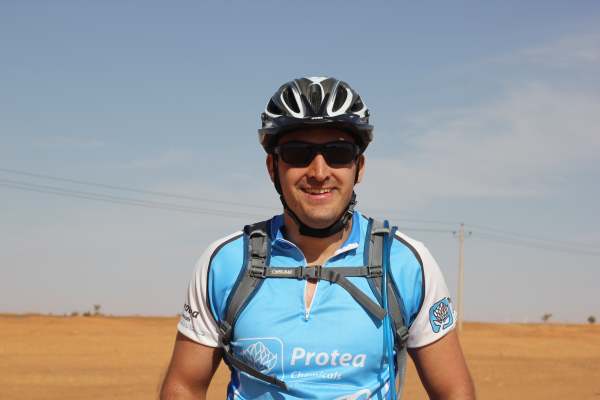 South African, Pier Spinazze's blog is filled with colorful stories and pics from the road.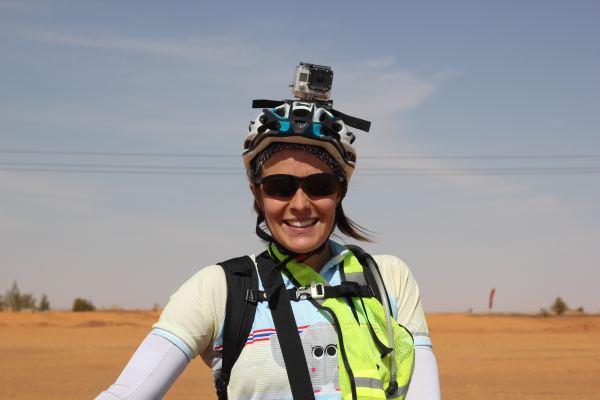 Another rider who is doing good work is Jennilea Hortop. She is raising money to help orphaned and vulnerable children in Tanzania build a foundation for life.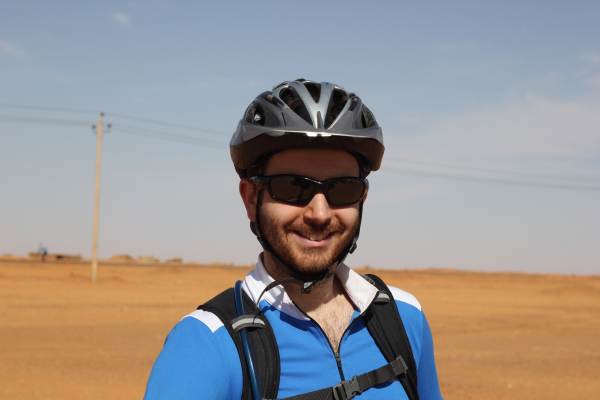 Raising money for the furries is the mission of veterinary surgeon Ian Wright from England. For quirky updates and stunning photos, follow him here.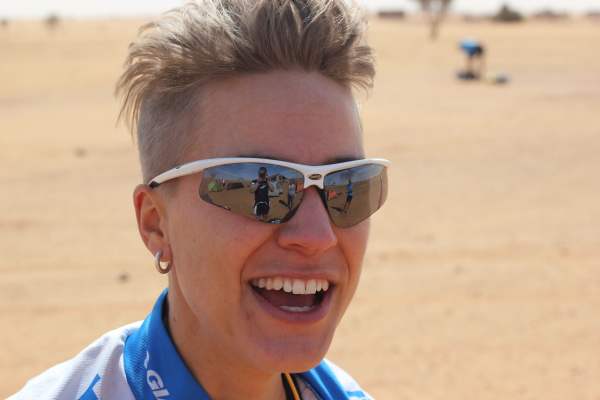 For a glimpse into the experience of a serious racer on the tour have a look at Ina de Visser's blog. This Dutch lady has had a tumble, stitches and bruises but is still cycling on.
Great photos and fun updates from Scott Carmichael can be found here.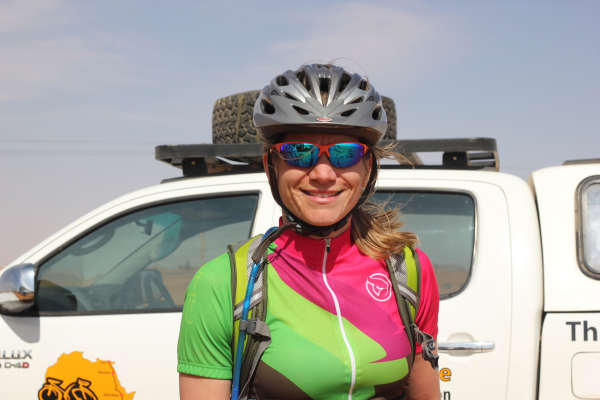 Birgit Hermann can be found on Facebook and she is quite busy trying to stay on her bike and to give us great updates from the road.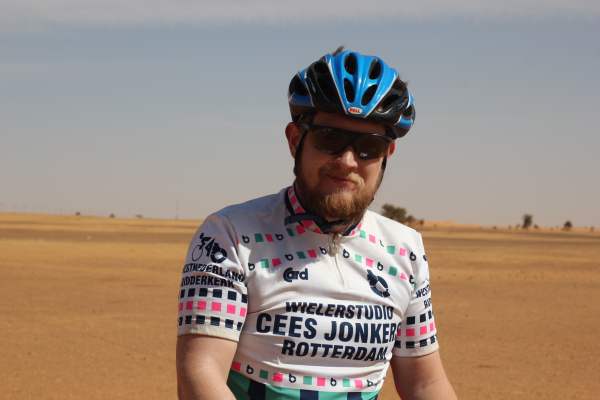 Diederick Heisy – Canadian says "I've gained an interest in cycle touring recently and have always enjoyed travel. Never been to Africa before so I thought it would be a good fit. I think curiosity and wanderlust are my primary motivators."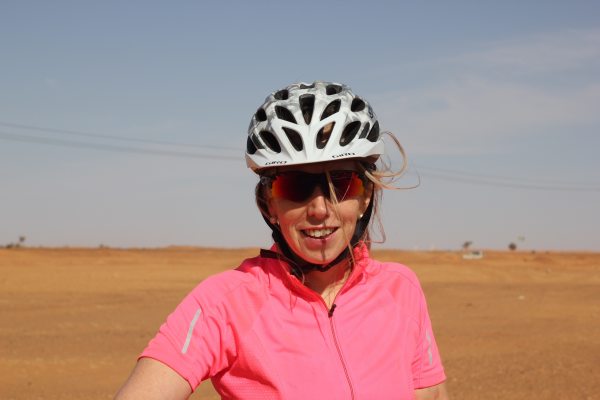 Jill Roberson from the UK is keeping a great record of her adventures. Check it out.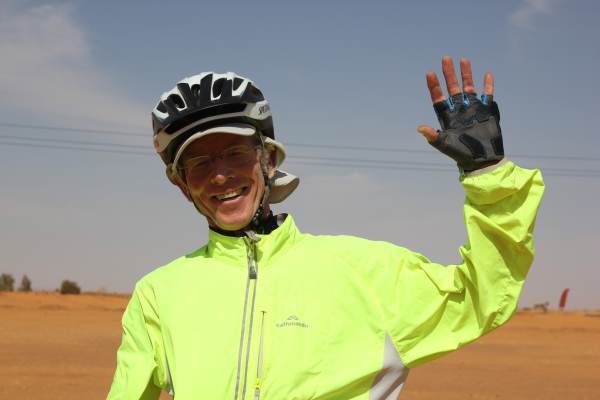 Cameron Kilgour has a lovely blog filled with great photos and reflections of the trip.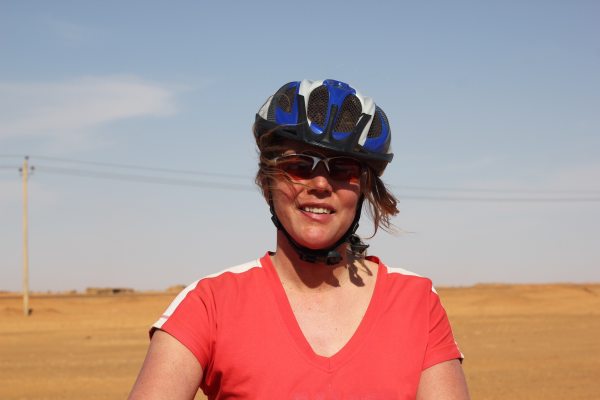 If you can understand German, you will love Claudia Dippold's blog. But even if you don't, the pics are very cool too.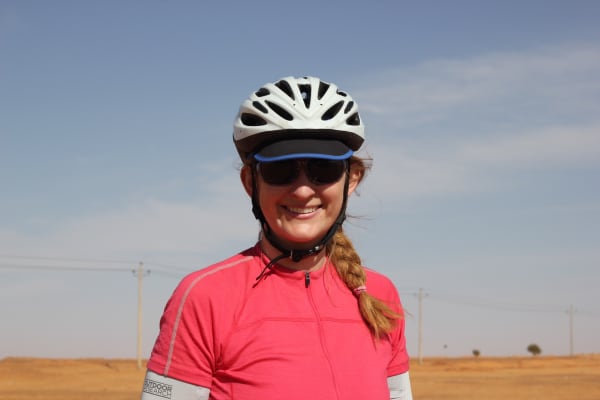 For more great images and stories you can also follow Erica Otten