Blog
REGISTER NOW
LOGIN
SIGN UP FOR OUR NEWSLETTER
South African cyclist Pier Spinazze on his #tda2014 experience
"Cold, dark, early starts, hot and dry cycling."
I sat down with Pier Spinazze a few weeks ago but didn't get around to putting a blog together until now. Procrastinating on this piece ended up being a good thing as I've gotten to know Pier better as the tour goes on. He is soft spoken, funny and very laid back. There have been some mentions of his smoldering good looks as well. I also now know how to pronounce his name – just as it's spelled – not a different version of Pierre. Pier is a surgeon in South Africa and just finished his year of medical community service in Johannesburg. With some time off and looking to see more of Africa, Tour d'Afrique was the perfect opportunity for some cycling fun.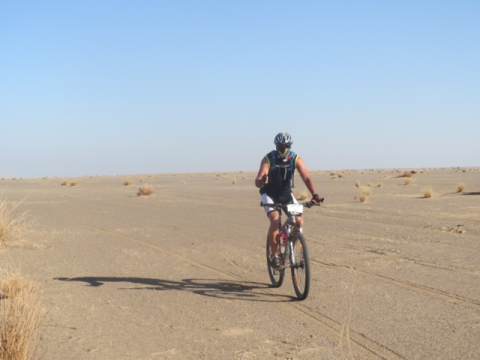 His highlights of the tour so far have been the landscapes and going into the towns as the people have been very friendly. The toughest day was day 2 as his bum was sore from the first day and the winds were extreme. Pier hadn't been on a bike in about a year prior to the tour so it made for a challenging start. He is holding up though since he is taking it slow and easing into the cycling. Smart man. I asked him if he's experienced any strange foods but he said he hasn't eaten anything "uncomfortably weird". That's a good way to put it as everything is different in some form or another. Pier did mention that eating with your hands takes some getting used to.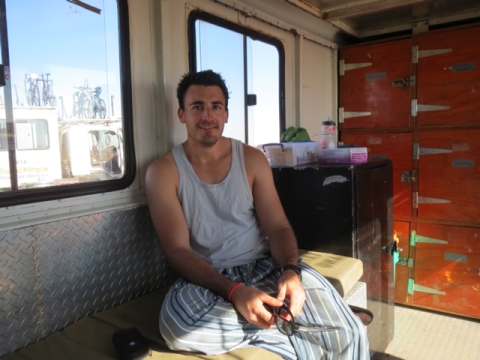 Pier poetically describes a typical day on the tour: "Cold, dark, early starts, hot and dry cycling." So true. The three things he couldn't live without on the tour include his toothbrush, sleeping bag and bicycle. Unlike me, Pier packed light and there isn't anything he wishes he had left behind. When asked about the group, Pier says that it is diverse but they all share a "common thread of adventure and life experience". Pier is a great addition to the tour (he doesn't even get annoyed when we bother him for medical advice) and we are definitely enjoying having him with us. "It's been rough but enjoyable at the same time." Ahhh, the struggle….