Blog
REGISTER NOW
LOGIN
SIGN UP FOR OUR NEWSLETTER
The Ellora Caves
"As we neared Saundatti, however, the green tunnel came to an end, and the fields on either side gave way to drier, dustier, poorer country. The trees, the cane breaks and the cotton fields were replaced by dry strips of sunflowers. Goats picked wearily through dusty stubble. Women in ragged clothing sold onions laid out on palm-weave mats placed along the side of the road. Existence here felt more marginal, more tenacious."  William Dalrymple, Nine Lives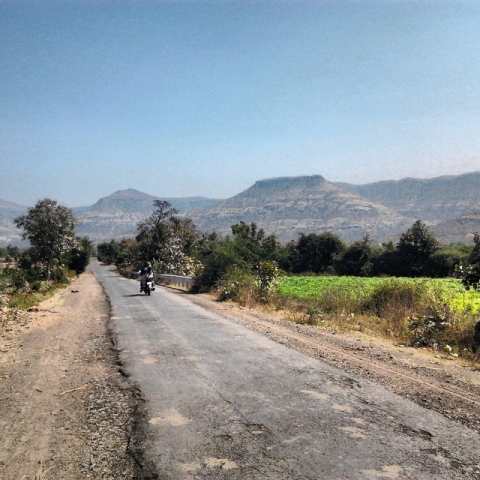 With that simple paragraph Mr. Dalrymple has evoked a scene that could describe some of the villages and landscapes that have become familiar, though not constant, to us over our last few days of riding. Smoky towns distinguished by their lack of noise, save curious murmurs from children, the rhythmic slap of a woman washing laundry against a stone, and the plod, jingle and rattle of the ox drawn cart. At times these villages will give way to scenes of severe austerity, rocky hills hosting little more than dry scrub and grass. These are simple villages, detached from the concerns of the city, unknown to foreign tourists; and there is little to indicate the fact that we're living in the 21st century.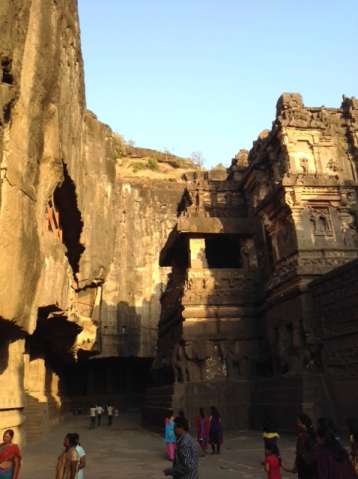 Travel a short distance down the road, and the scene becomes more familiar perhaps. Personally this is the India that I expected to see constantly: chaotic, loud, crushed with people and overwhelmed with smells, rarely pleasant. The oxen cart is still known in these parts, but it is cursed by the transport truck as it creaks slowly down the road. It is this collision of old and new that makes modern India so difficult to describe, and it is the same diversity of sights that makes it so thrilling to cycle through.
Our rest day for this section is in the town of Ellora, which plays host to the incredible Ellora Caves, and therefore enjoys a small tourist industry. As we haven't seen any other tourists since our last rest day in Udaipur we are reminded of the affects that tourism has on a country that is developing at such an incredible rate, and the privileges that we enjoy as cycle tourists to see intimately the many faces of a country that seems impossible to define.