Blog
REGISTER NOW
LOGIN
SIGN UP FOR OUR NEWSLETTER
Funky Ferry Fun: Crossing the Zambezi River
One of the many highlights on the Tour d'Afrique route is the ferry crossing at Kazangula from Zambia to Botswana.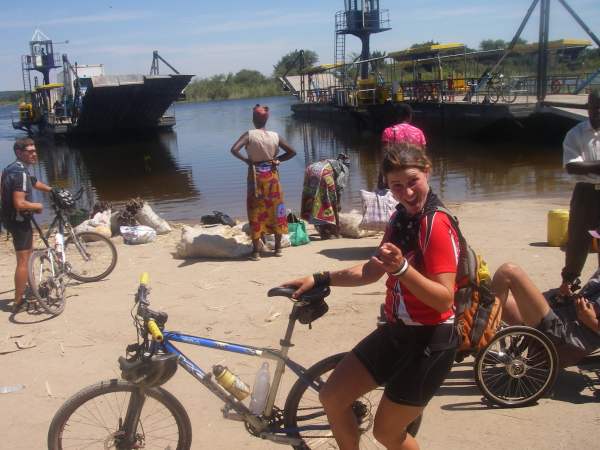 Not only is it a beautiful ride but there is some surprising history surrounding it. Our colleague Brian Hoeniger has written a very interesting piece on it. 
"Officially the pontoon ferry across the Zambezi River at Kazangula, about 75 km west of Victoria Falls, that the Tour d'Afrique takes each year, is the crossing between the Zambia and Botswana borders. But in fact the midstream point of this sometimes treacherous ride marks the only spot in the world where 4 countries meet, namely Botswana, Namibia, Zambia and Zimbabwe. In doing so a ferry passenger "visits" all 4 countries as the ferry struggles and smokes from one side to the other during the 8-15 minute crossing."  Read the rest here.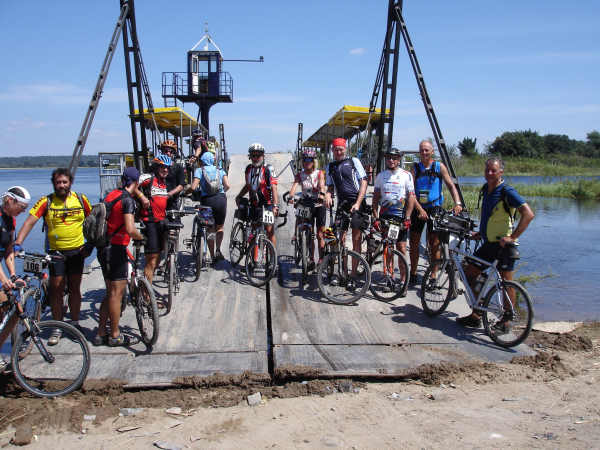 Register for the 2015 Tour d'Afrique and experience this unique trip for yourself.