Blog
REGISTER NOW
LOGIN
SIGN UP FOR OUR NEWSLETTER
New features on tourdafrique.com
We have just launched several updates to our website. Check them out below: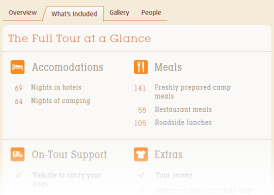 What's Included
Every tour that we offer has a "What's Included" page. These pages have been re-designed to give you a better idea of what you will get while on tour. This includes Accomodations, Meals, On-Tour Support, and Extras. For example, click here to see What's Included on the Trans-Europa.
Blog Navigation

We have added a new menu to sort through our past blog posts. You can use this to view posts from a specific month (all the way back to January 2003!), a specific author, or posts related to a specific tour. Click here to check it out.
Registration
We have revamped our registration system. The process of registering for a tour should now be much easier, and we hope it will allow you to join us on the road just a little bit faster than before!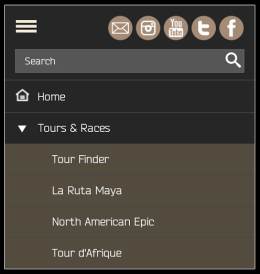 Responsive Design
Last but certainly not least, tourdafrique.com now has a mobile version! If you view our site on your phone or other small-screened device, you will see an entirely new design on the most frequently used pages. These are optimized for use on a touchscreen, with a new menu and revised page layouts.
Feedback
Have a look at all of these new features on www.tourdafrique.com, and please send us an email if you have any feedback for us.