Blog
REGISTER NOW
LOGIN
SIGN UP FOR OUR NEWSLETTER
2014 Tour d'Afrique Closing Ceremonies in Cape Town
Imagine cycling 12 000km from Sudan to South Africa. You spend 4 months in the saddle and average 120km per day. Pretty impressive, eh!?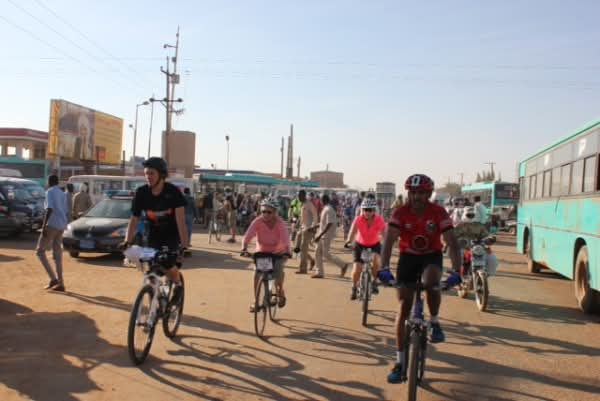 A determined group of Tour d'Afrique cyclists from all over the world have done just that. Somewhat battered and bruised, they carry with them a wealth of memories which will last a lifetime. The men & women of TDA 2014 are ready to proudly ride into Cape Town. We invite you to join the riders and celebrate their tremendous achievement at the V&A Waterfront.
Arrival details – Saturday May 10
(please note times are approximate/delays may occur due to weather and/or traffic conditions)
10:30 – Tour d'Afrique riders arrive in Kreeft Bay.
12:00 – Traffic police will escort the convoy of cyclists from Kreeft Bay to V&A Waterfront.
12:00 – 14:00 – The Professors (band) will entertain the crowds at the V&A Waterfront amphitheatre.
13:30  – 14:00 – Estimated arrival time for the TDA 2014 cyclists at the V&A Waterfront amphitheatre. Riders will enter the property on Dock Road and continue to the V&A Hotel circle.
14:00 – 14:30 – Cyclists re-unite with family and friends. Riders will then group together according to their countries and enter the amphitheatre.
14:30 – Medal awards ceremony on amphitheatre stage.
16:30 – Riders depart for the Breakwater Lodge.
18:30 – 19:00 – Riders, staff, family & friends arrive at dinner venue – The Pavilion Conference Centre
19:00 – Welcome speech & DJ
19:30 – Starters
20:00 – Mains (buffet)
20:45 – Slideshow (trip highlights)
21:00 – Dessert
01:00 – DJ finishes
*Please note that dinner for all riders and staff is complimentary. Guests and family pay R270 per person at the door on the evening. Kindly try to bring exact change.
For more information please contact Astrid Stark at +27 84 400 42 11 or astrid@tourdafrique.com