Blog
REGISTER NOW
LOGIN
SIGN UP FOR OUR NEWSLETTER
The Dunes at Sesriem
The views have been breathtaking
Before we continued our trek through the Namib Desert, we had a rest day in Sesriem. Sesriem is the gateway to some of the biggest sand dunes in the world. Most of us went to see the dunes either at sunrise or sunset when the lighting on the red sand is spectacular. After our rest day in Sesriem the days got hotter and the roads got tougher. "Winter in Africa makes me miss winter in Canada!" exclaimed Diederik after a particularly hot morning.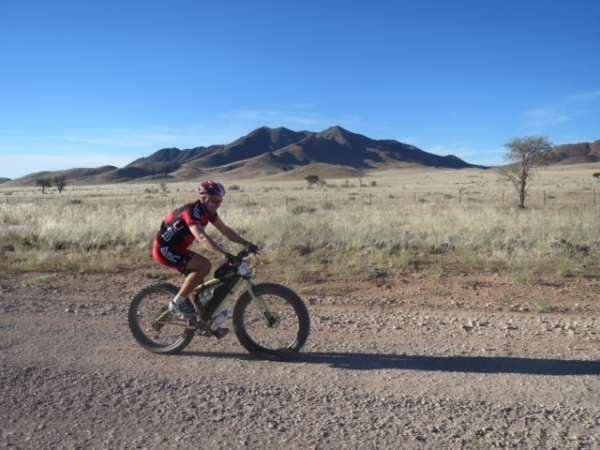 The riding on the first two days out of Sesriem was challenging and frustrating for just about everyone. The sand, loose gravel, dirt and corrugation is reminiscent of Sudan and Ethiopia. "Even Rambo wouldn't ride this" was heard amongst the complaints of tough terrain. Also overheard, "Oh, this is shenanigans", "I thought we were finished with this after Sudan!" "My only goal is to not die today" and "Can't we just outlaw this sand stuff?"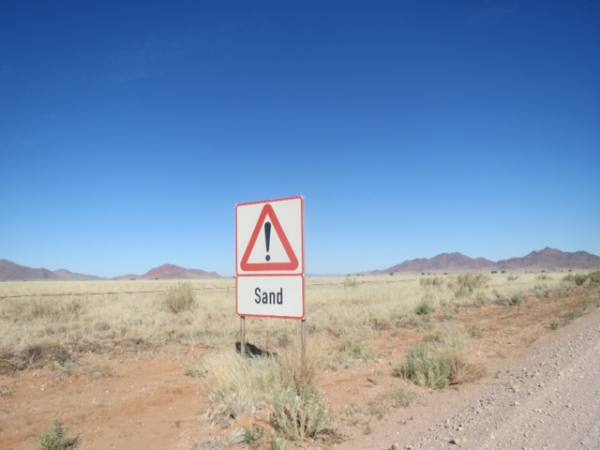 I'd be OK with outlawing sand. Some suggested there be a sign prohibiting bicycles from riding on these roads. It could be worse; we could have Namibian kids throwing things at us. Everything seems tougher after three countries of paved roads with minor elevation. When the racers come into lunch groaning and limping, you know it's rough out there!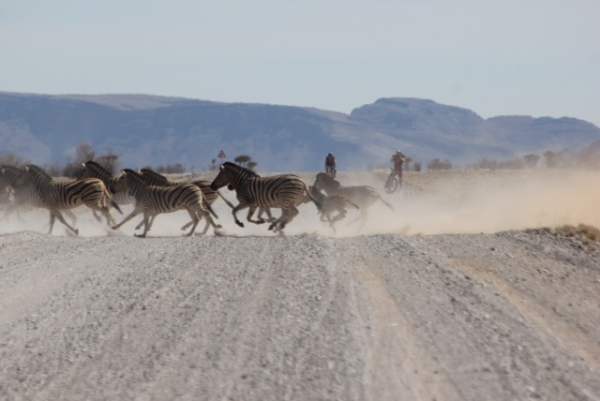 But the scenery makes it all worth it. The views have been breathtaking. The wildlife sightings have continued and we have been seen quite a few oryx, springbok and zebras. A herd of mountain zebras crossed the road in front of several riders which was really special. Seeing the animals is a consolation prize of sorts for the difficult riding. The other reward is having campsites with showers throughout this entire stretch. While the days are a challenge, the evenings are full of ice cream, beer and the option to upgrade to sleeping in a real bed!
See the dunes yourself with us in 2015. Register online.