Blog
REGISTER NOW
LOGIN
SIGN UP FOR OUR NEWSLETTER
The end of the Tour d'Afrique journey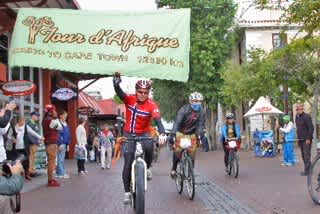 Wow! I can't believe we've done it! 4 months, 12,000km and 9 countries later we've arrived in Cape Town marking the end of our African cycling adventure. But first, a recap of the Diamond Coast! Even with all of the hectic preparation for the finish line, we can't forget about the first half of the beautiful Diamond Coast section, Namibia. Claudia Dippold tells me that Namibia was her favorite part of the whole tour. "I really enjoyed experiencing the fabulous views of the Namib Desert which for me was much more fascinating than the desert in Sudan. Feeling the heat, seeing the lovely animals and the fascinating beauty of the landscape."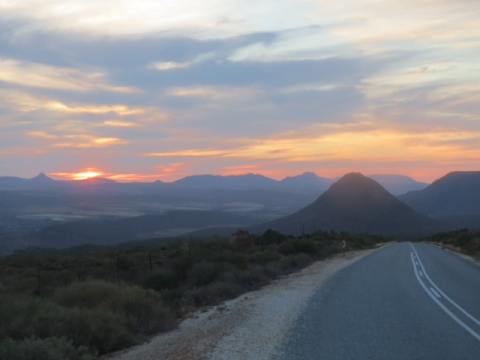 The new route through the South African portion of the Diamond Coast was spectacular and I sure hope it becomes a permanent part of the itinerary. It was challenging terrain and we had the worst weather day of any riding stage of the entire tour (freezing cold, intense winds and torrential downpours), but I think most would agree that it was worth it. Riding the quiet roads through the Cederberg Mountains was quite special. Although, the weather was not our friend at times, it did relent on the days where the scenery was the most breathtaking.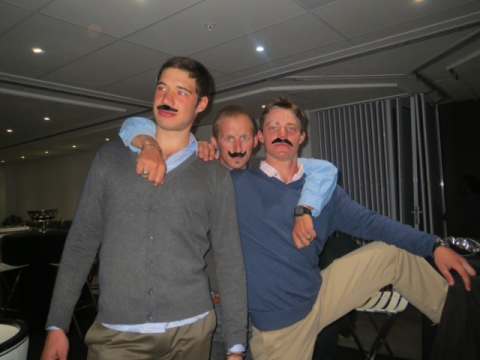 We celebrated our arrival into Cape Town with wine, dinner, dancing and stick-on mustaches. It was difficult to recognize everyone with clean and normal clothes on but we managed. We enjoyed a funny and emotional slideshow created with photos from the last 4 months (big thanks to Jennilea!) and a lovely parting speech from Randy, our fearless leader. Afterwards, we continued our trend of sketchy nightclubs and went to a place with funky (not the good kind of funky) red carpeting, bad 80's music and a cover charge before ending the night with falafel and schwarma at 3am.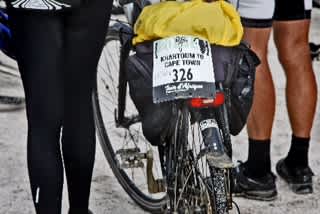 The convoy into Cape Town, awards and finish line festivities have come and gone and we are now saying our goodbyes and reflecting on the journey we shared together. Christian Habluetzel shared some of his thoughts with me, "Just when I finally was at the sea after four months I realized what I had accomplished. It was overwhelming moment of happiness. Crossing all of the different landscapes and ecosystems is an incredible and deep experience. It will be part of me forever. Africa has become to me the continent of open and warm hearts which has touched me a lot. This has changed and will continue to change my life."
Registration for the 2015 Tour d'Afrique is now open. Space is limited. Don't miss out on one of the world's most challenging and rewarding adventures.