Blog
REGISTER NOW
LOGIN
SIGN UP FOR OUR NEWSLETTER
The Start of the 2014 Silk Route Cycling Expedition
The following is a report from the Silk Route bicycle expedition:
It is this feeling of not knowing what anything says or even what peculiar looking items' purpose is that is so exciting.
There are few parts of a journey more exciting than the first moment you step out of your new hotel and savour a moment to really take in your new surroundings and then lose yourself in a completely new environment. Even though I had arrived in Shanghai several hours earlier, most journeys from home to a foreign hotel can be quite generic; unsurprisingly, London Heathrow never seems to inspire me (no matter how exciting my destination is), an 11 hour flight can only be so much fun and all arrivals terminals seem to follow the same rule of 'no windows allowed'. Even taxi rides to hotels seem to follow the same pattern of being slightly exciting due to the terrible local driving, but still nothing to write home about.
So it's only once I had spent three hours in my hotel room, unpacking my bags and taking on the eternal struggle to connect to the free WiFi, that I had the opportunity to find out where I was, and where the Silk Route 2014 expedition was going to begin.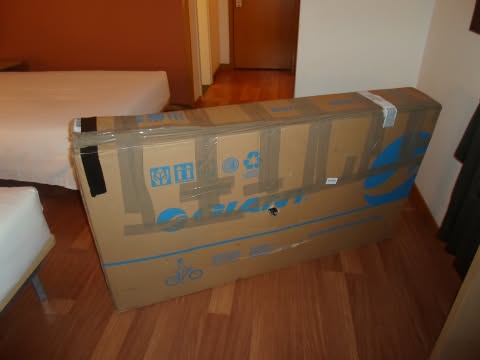 The staff and riders are all staying in downtown Shanghai, spread over two floors of a hotel which seems to have become a TDA outpost in the Far East. As I left the hotel lobby I reminded myself that these guys, like most of the rest of the world, drive (and, more importantly, cycle) on the right. The next thing I noticed is that I cannot for the life of me understand what anything says. All around me, shop fronts beam out their latest promotions with the brightest possible displays. Billboards depict a happy family standing in front of a modern house, the incomprehensible text shown next to them presumably stating just how they got to be so joyous. It is this feeling of not knowing what anything says or even what peculiar looking items' purpose is that is so exciting. I stood there smiling to myself, knowing that I had two months in China to learn and discover a new culture.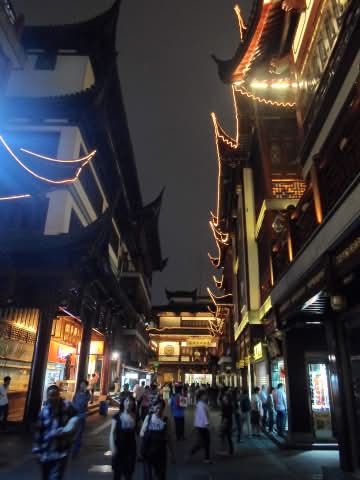 The next few days were spent running around Shanghai in order to make sure we had everything required for the start on Saturday. More SIM cards than I could count on two hands were purchased, several trips to electronics shops looking for seemingly unobtainable sports cameras were made, and a two and a half hour round trip of the first 26km of the Silk Route was made late last night for the staff to memorize the route.
Our mechanic, Doug, has been busy helping the rider s fine tune their bikes (or, in some cases, do the entire bike assembly)! The riders have had a few days to get to know each other while strolling around the hotel before all the riders and all the staff came together this morning for our first rider meeting. Sharita,our tour director, ran through the overwhelmingly complicated directions we need to follow to get out of the sprawling metropolis that is Shanghai. The riders will stay in a tight convoy for the first 26 KM, with staff at both the front (to lead the way) and the back (to 'sweep'), as the route is just so chaotic.
Chaotic it may be, but we are all desperately trying to sleep now to bring on tomorrow morning, the start of the Silk Route 2014, although for most of us the severe jet lag makes that a rather difficult mission!
There is still time to join in on sections after Dushanbe! Register now.