Blog
REGISTER NOW
LOGIN
SIGN UP FOR OUR NEWSLETTER
Cycling the Corridor #SR2014
The 2014 Silk Route expedition left Xi'an having had a healthy dose of sightseeing but still not enough to satisfy the group's restless urge to discover more. And so the tour rolled on over the next horizon as it headed further west, forever chasing the setting sun.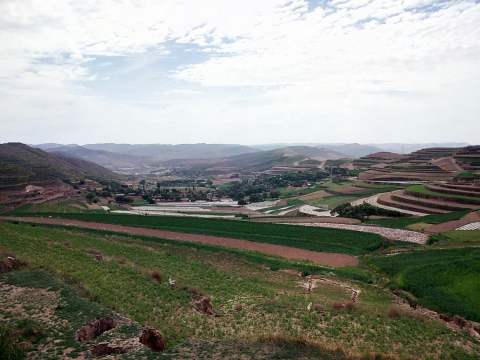 The days after Xi'an brought the tour its first spells of endless greenery and blue skies as the riders worked hard up the terraced hills and headed towards the high plateau to camp next to the Great Wall. High winds, high altitude and heavy rain made the Great Wall an unforgettable day for all the riders, with Yanez's steak and ale pie with mash potato for camp dinner being the perfect antidote for the rider's tired legs. Some riders were even plucky enough to camp inside the Great Wall to shelter from China's heartland's intense weather.
Soon the group descended to an altitude where the weather was more predictable as we got our first glimpse of the desert conditions to come. Long, beautiful and flat days were to see the riders all the way to Dunhuang, the ancient Silk Road city and the end of the Silk Route's second section. The riders soon learned that cycling in such open landscapes truly puts them at the mercy of the wind, with a midnight sandstorm filling everyone's teeth with enough sand to give them a good clean.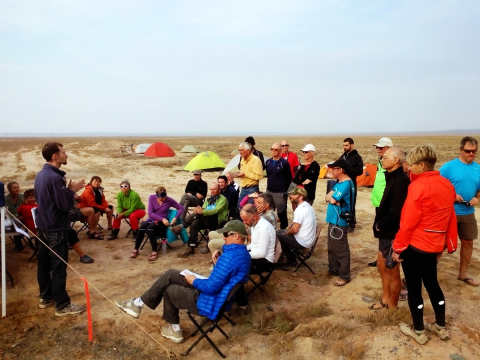 The next day, however, the Silk Route cyclists couldn't get enough of the winds as a mighty tailwind saw them sail all of 141KM, averaging a cool 38 KM/H. The day before, the wind had turned a full 720 degrees in the afternoon alone as the riders struggled to make up their minds as to whether the elements were their friends or foes. One thing we have all learned for certain is to peg our tents down well, always bring a rain jacket, always bring extra water, always keep your camera handy for unexpected wonderful photo opportunities and that no two days on the Silk Route are ever the same!
See more photos of this section here.
Join in on the fun – Karakum Crossing, Magic Carpet Ride, Garden of Eden & Hills of Anatolia sectional spaces still available!