Blog
REGISTER NOW
LOGIN
SIGN UP FOR OUR NEWSLETTER
Silk Route Rider Profile: Benjamin Hirons
Ben, who is 26, from Australia, and likes to wear cycling caps even when he's not cycling talks to #SR2014 Communications Officer Jude Kriwald.
Jude: So Ben, what made you choose the Silk Route?
Ben: The 'Stans' and Iran.
Go on..
That's all, I like short answers.
When did you realise you were passionate about cycling?
I've always enjoyed watching cycling, and got into riding at university.
Tell us about your bike.
It's a Kona Rove, all steel which is good (steel is real). That's all.
What have you done to make it yours?
I put a "Velo Orange" front rack on it with a super stylish canvas man bag on top, which you told me would make me fit in in London's Soho district.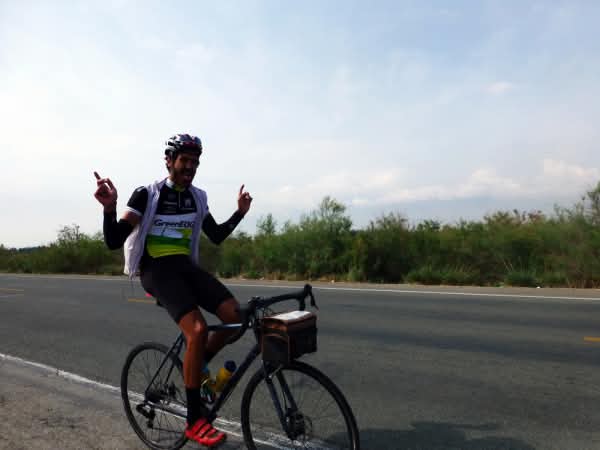 How has the Silk Route varied from your expectations so far?
I wasn't sure what to expect, China was a lot hotter and dry than what I thought, but Kyrgyzstan and the Pamir Highway were more spectacular than I could have imagined.
If this was a race, where would you say you would finish in the pack?
Probably dead last, considering I've missed ten days of cycling. Without sickness; second, definitely. I would own everyone apart from Colin.
Which aspect of this tour do you only really realise once you're on it?
How trained your body becomes to cycling at the expense of everything else. I walked 200m to the shops just now and I'm fucked, but I'll cycle 100km tomorrow no problem.
Thanks for your time, Ben.
Thanks Jude, stay golden.