Blog
REGISTER NOW
LOGIN
SIGN UP FOR OUR NEWSLETTER
The Great Dutch Donation
It's always awesome when Tour d'Afrique participants give back to the less fortunate in a country they have cycled through.  This year Adrie Frijters, winner of the 5th Tour d'Afrique (2007), and his cycling team members from WV Ede, donated more than 400 items of good quality second-hand cycling clothes.
Adrie contacted Henry Gold last year in search of a worthy destination for the cycling clothes. To put it out with the trash was simply not an option for him. His cycling team, WV Ede, had just collected clothes from its members with the introduction of their new clothing sponsors. WV Ede is a thriving Dutch cycling club, founded in 1971. It has over 150 members, aged from 8 to 80 years. They are active across various disciplines:  road racing, mountain biking, track, cyclocross and cyclotours. Besides cycling together, many members are also socially active.  Tour d'Afrique's proposal to donate these clothes to Cape Town NGO, BEN (Bicycling Empowerment Network), was very well received.
Since 2002, it has been BEN's mission to address poverty and mobility by promoting the bicycle. The BEN team distributes bicycles to low income areas and facilitates training in bike safety and maintenance. They also work hard to encourage cities to implement bicycle planning and infrastructure.  BEN's Bicycle Empowerment Centres help entrepreneurs from poor communities set up bike shops in containers and they give them the necessary tools and skills to start up their own businesses.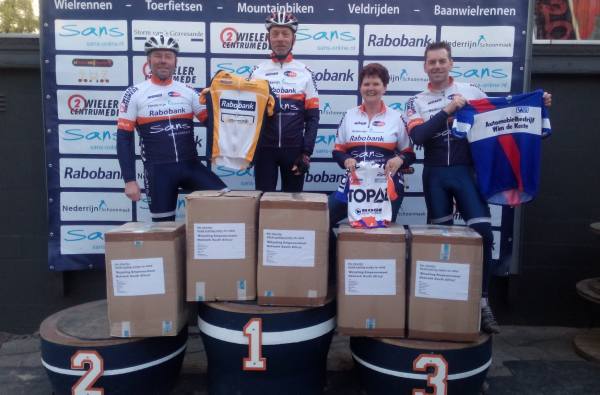 From left: Dick Elijzen (biggest donor), Gé Smets (chairman of WV Ede), Rijnie Welgraven (collected the clothes) and Adrie Frijters (initiator, coordinator).
So on 11 May 2014, during the Tour d'Afrique award ceremony, the clothes were handed over to representatives from BEN. A live band at the famous V&A Waterfront in Cape Town had the audience in the amphitheatre on their feet. The atmosphere was electric. This ceremony and celebration was for the men and women who cycled all the way from Sudan to Cape Town.  Cycling for 4 months, about 12 000km, and across 9 countries, these riders deserved a warm Cape Town welcome.
A big thank you to everyone at WV Ede in the Netherlands who generously donated clothing. BEN will distribute these fine items to those who need it the most. Cycling gear is expensive and for many this will be an exceptional treat.  And a very special thanks to Adrie Frijters, who tirelessly networked to get the clothes sponsored, sorted and sent to South Africa.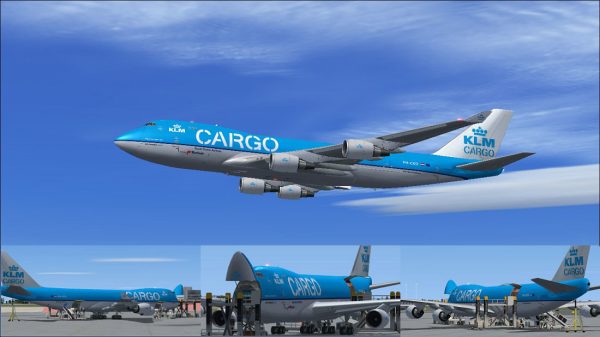 A big shout-out must also go to KLM Cargo for sending all the boxes of clothing to Cape Town – complimentary – and to Tour d'Afrique for facilitating the handover of the donation.