Blog
REGISTER NOW
LOGIN
SIGN UP FOR OUR NEWSLETTER
TDA Foundation Update: Livingstone, Zambia
The TDA Foundation has always been an integral part of TDA Global Cycling's vision and is an important part of the company, one that remains close to the heart of all our team members. The Foundation was set up at the same time as the original Tour d'Afrique bicycle expedition in 2003. We have had donation ceremonies in a number of African cities but one of our favourite spots is in Livingstone, Zambia. Our hosts at the Zambezi Waterfront have always been most gracious and generous in hosting the Foundation ceremonies and our riders have enjoyed meeting the children who are receiving the bicycles.
"God bless you and please don't get tired of helping others."
Unfortunately, the pandemic stopped us from holding any ceremonies there in 2020 and 2021 and although our 2022 Tour d'Afrique is scheduled to begin in Livingstone, we have decided that planning a ceremony there would not be appropriate, given the current circumstances. We are still donating US$2000 to the African Impact Foundation towards the purchase of new bikes and for the maintenance of older bicycles. Here is an update on some of the past recipients of donated bicycles.
St. Raphael's' Boys Secondary School Beneficiaries.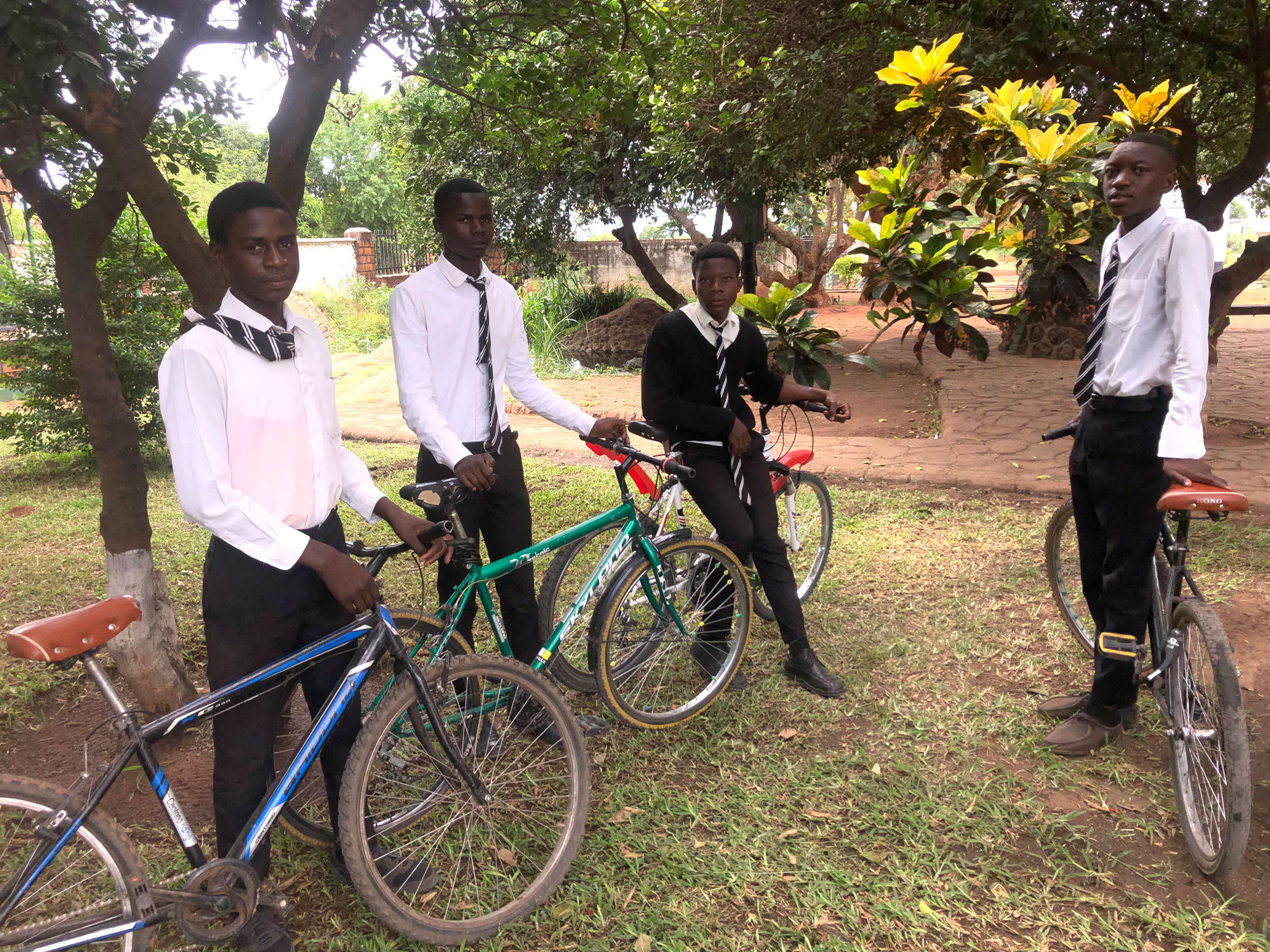 Over the years, TDA bike donations have benefited a large number of children who have to cover long distances in order to get to school. St. Raphael's Boys Secondary has been one the schools that have been benefiting from these bike donations ever since the program started. As the only boy's school in Livingstone, it attracts boys from all corners of the city and the surrounding area. Please meet a couple of the boys who have received much-needed bicycles through the TDA Foundation.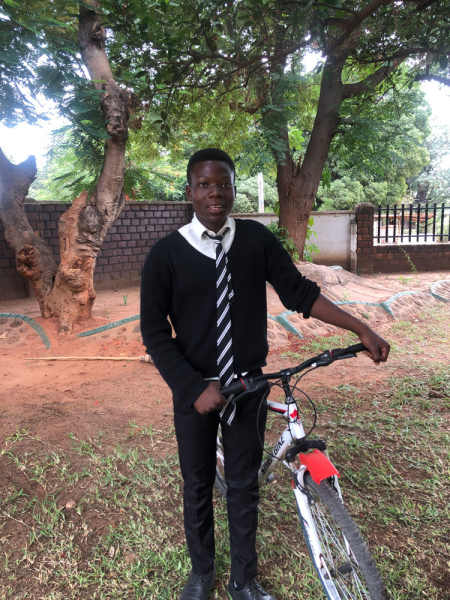 Paul Sinkala. Paul attends grade 10 and covers 14 km to and from school daily. Paul received his bike when he was in grade 8 and for the past 3 years he has been using it to ensure he makes it to school each day, on time and ready to learn. He says that, "The bicycle has really helped in terms of transport to and from school, has shortened the time I take to get to class and as a result my academic performance has improved." When asked about the importance of school, he said, "It improves the person who gets a chance to learn and get exposed to the betterment of a country." When asked, what do you see for your future, he replied, "I'm seeing a bright future. When I finish school, I like to become a doctor or accountant and become a responsible person in society." He had a message for the people that donated the bikes – "Thank you for providing transport to and from school so instead of my parents struggling for money for me to get to school, they can use it for food. God bless you and please don't get tired of helping others."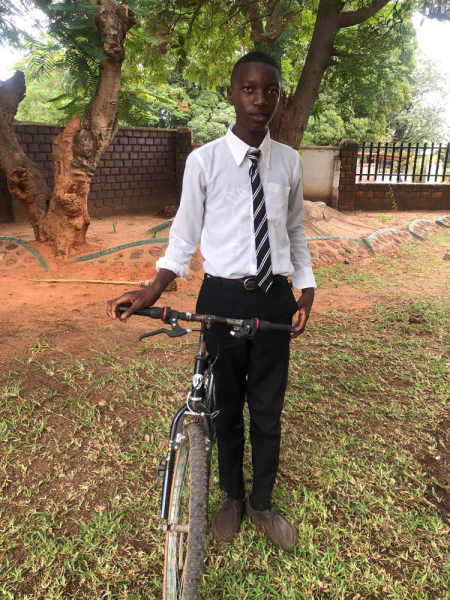 Ernest Muwowo.  Ernest is attending grade 10 and is one of the newest beneficiaries of the donated bikes. Ernest covers a total daily distance of 22 km to and from school every day. Now that he has a bicycle, this distance is not a problem. He says that, "I have also improved in my academics as I can now remain for my studies after classes. I also come to school on time every day." Then he added, "Education makes one become responsible in life and in the community at large and it also prepares one to gain life skills. I see my future to be bright. Thank you very much for your help. Please you shouldn't end your support here. You should also help others."
These are just a couple of our success stories. All told, the TDA Foundation has now donated more than 2300 bicycles to more than 70 grassroots organizations and communities in 8 African countries. We are most grateful to all our past present and future clients and donors who help us to have such positive impact on the lives of so many.