Blog
REGISTER NOW
LOGIN
SIGN UP FOR OUR NEWSLETTER
New Beginings
The donuts are about the size of your face
With 8 of our cyclists departing in Bratislava and 4 cyclists joining it felt like a new Tour setting off from the Slovakian capitol.  Our 6-day stretch of cycling took us to the Slovenian capitol of Ljubljana, but not before crossing through Austria and Hungary.  In fact in our first day we cycled through 3 countries!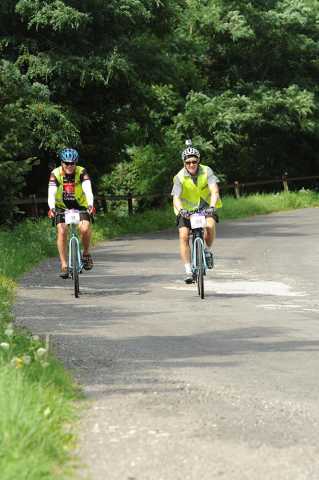 The days in Hungary and Austria were a breeze after the hills of Slovakia.  We cycled along the Neusiedler See Lake, whose bicycle paths are packed with local cyclists enjoying the hot summer weather.  There are no shortages of opportunities to stop and sample the local cuisine along the way and certainly no shortage of beer stops if sought after.  While in Hungary our Tour leader Gergo, Hungarian, was able to give some important tips on communicating with the locals and some highlights of the route there which he's been cycling since he was a kid.
Our entry into Slovenia brought us back to the hills.  Many who have cycled the Trans Europa think of Slovenia as the most beautiful country we pass through, though Spain is certainly vying for that position as well.  Our days in Slovenia brought us through vineyards, apple orchards, terraced hills and ginormous campsites!  The final day from Prebold to Ljubljana also brought us to the world famous town of Trojane.  They sell so many donuts that there is an entry door and exit door to keep the line moving through what appears to be a donut factory.  The donuts are about the size of your face so fitting it in your mouth requires a bit of calculation.  Needless to say pretty much all our cyclists stopped to try the local delicacy.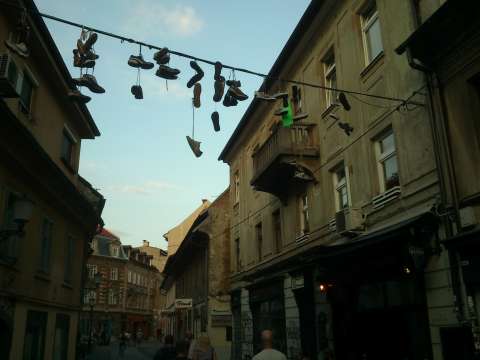 Ljubljana is the smallest of the capitol cities we pass through on this trip and has an extremely relaxed vibe.  It also has an amazing market with great food carts for meals and no shortage of wine bars and cafes.  Many of the cyclists also took the funicular up to the castle perched on top of the hill in the middle of the city from which you can view the surrounding mountains.
From here we are looking at 3 days of cycling to Venice!  Italy is the beginning of our "Latin" portion of the trip and it's certainly a whole different world, and one to look forward to.