Blog
REGISTER NOW
LOGIN
SIGN UP FOR OUR NEWSLETTER
An epic day on the 7Epics?
As you, dear readers, know – we are the creators of the 7Epics, which are, as we often like to repeat, 7  spectacular, fully supported, long-distance cycling expeditions. They meander through a continent, more or less in one direction, and are designed to provide a physical challenge but also a feast for the senses. So then what exactly is an epic day on one of the 7epics?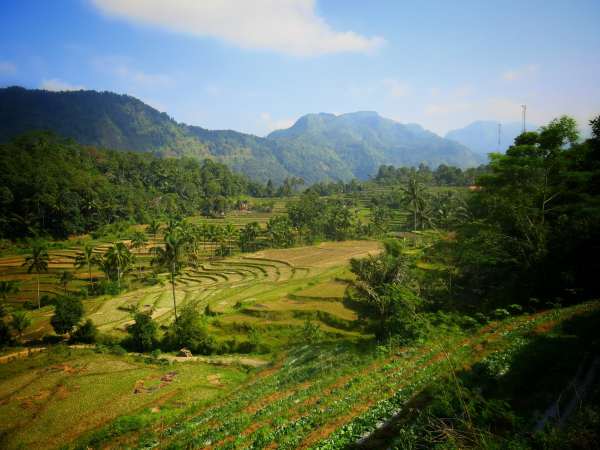 With the current overuse of the word epic, an epic cycling day is, of course, impossible to describe. But yesterday, the final day of six great days of riding (or dare I say epic days), we most certainly had a day to remember. I mean when you cycle through rolling hills (well, more than rolling) in the shadow of volcanoes such as the explosive Gunung Papandyan (2622m), with the greenest of green tea plantations as far as the eye can see, with great descents and ascents, you know why the word epic might come to mind.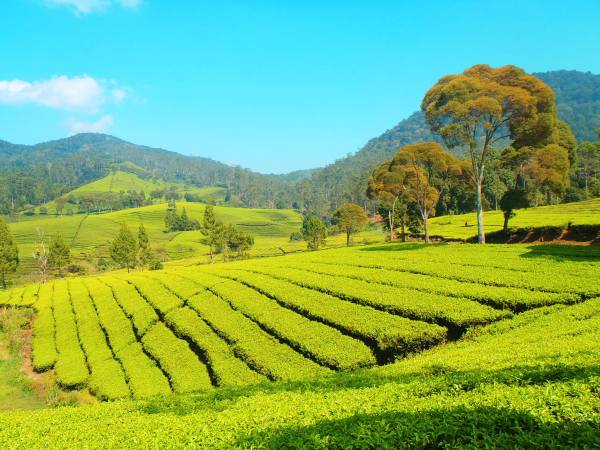 It all started with the route we originally planned for the riders to cross Java. This particular day from Rancabali – the original stop for the 5th day to Cipanas (where we are now resting our sore limbs in the natural hot springs that are sprinkled through the area) – I found on my scout through Java, that the cycling day was way too problematic. It would be too long, parts of it going through traffic in crazy towns and included a huge amount of climbing at impossible steep inclines, not to mention the sections of terrible or even non-existent roads. What to do? I had no solution.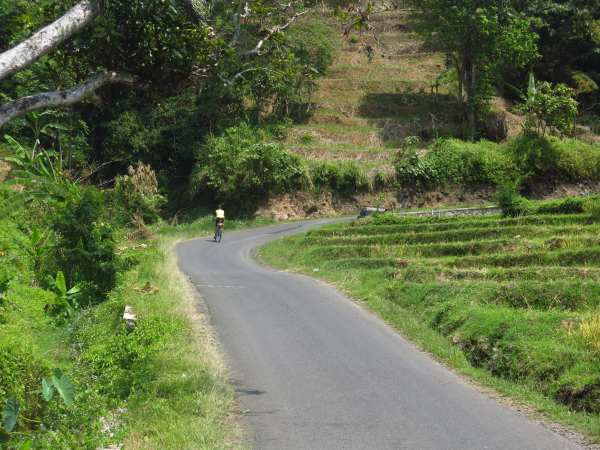 Then Cristiano came to do a final scout for the whole route and he gathered all of the data, looked at all of the Google Maps, drove hither and thither and a solution was suddenly possible. Google Maps was showing a short cut, but this possibility was not on any other maps. So Cristiano (clearly a descendant of Spanish and Portuguese explorers. I mean how else to explain his talents) decided to check. He took his GPS and was getting very near to the short-cut when he came upon a gate of Chevron's thermal electricity generating station and was told: no, nyet, no go, no route, no cyclists, no, no and no.
After a discussion with Cris few days later, we at the TdA office, who do not like the words no, impossible, etc, decided to approach Chevron. An email was sent to the General Manager, a copy to their Jakarta office. Time passed but no answer. Time for step 2 – we sent a registered letter. Same result. Step 3: we sent a letter to Indonesian Ministry of Tourism. No response. Months go by. Another email to the Ministry of Tourism.  This time a response. 'We will try '. A few days later, Chevron concludes it has no problems allowing the bikes to come through. However, the road is really not a road, more like a trail and probably not passable. Still, if we want to do it, we need to check it out.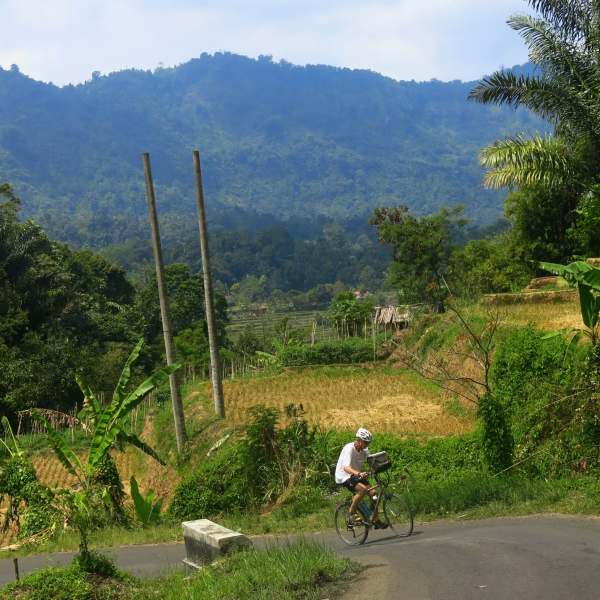 We decided that a few days before we arrived there, Cris would go ahead and check. A week ago, he made contact with the Ministry of Tourism and Chevron. Chevron's GM said there is no problem on his part but what we really need is a permit from the Nature Conservation office. We looked at each other – what conservation office? We contacted the Ministry again but on the morning of that day's ride, Cris reluctantly gave instructions and waypoints for the long, tough day. A day that, unfortunately, would not include the short-cut.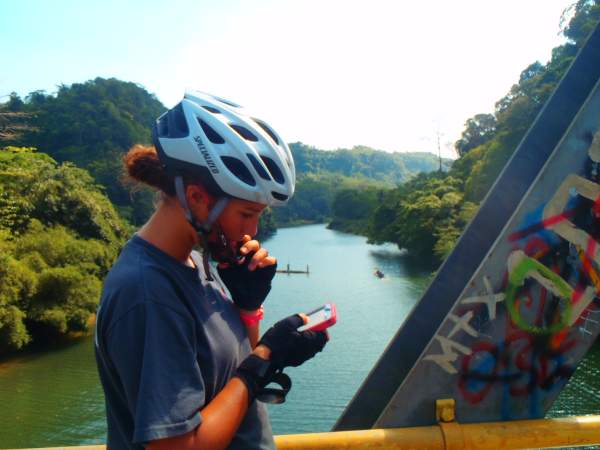 Except that when I arrived as sweep at km 57 at 1PM (it was a hell of a beautiful and tough ride) I saw a commotion and a lot of riders. Andreas announced to me, change of plans – the shortcut is on. Cris had arrived at this point in the morning – looked at his GPS, hired a local motorcyclist and sped off to see if the short cut was possible or not. And so it was…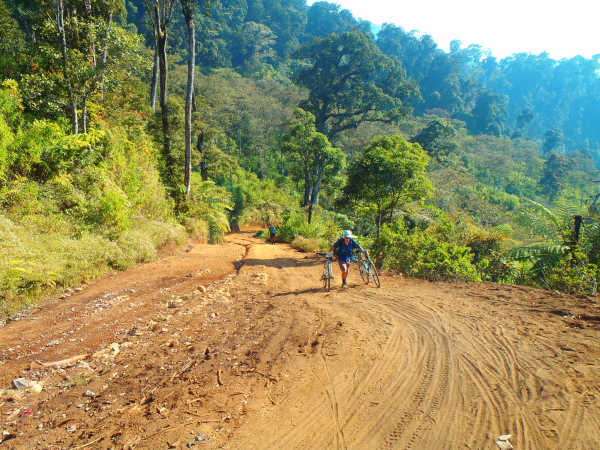 The rest will now go into the annals of TDA folklore. I will tell you that most of us who took the short cut actually pushed our bikes for about 6km to the Chevron security gate. Then we slogged up a really impossible track, followed thankfully by a most amazing 20km descent. The initial 6km was certainly not, by any stetch of the imagination, cycle-able but it was great fun, and I can tell you, without any doubt, that there has never, ever been a cyclist in there  For the record, we (that is me, Andreas and Sterling – the last of the bunch), still beat the lunch truck  to camp by at least an hour.
You tell me if this seems like an epic day or not.