Blog
REGISTER NOW
LOGIN
SIGN UP FOR OUR NEWSLETTER
Chinese Cooking
Ni hau tda allumni. After a 3 week nap in Cape Town I joined your friends and family in Lanzhou ready to line their stomachs with mac and cheese and mothers cooking, only to find that my two secret weapons (coffee and cheese) were absent from the Chinese diet and society. Jet lagged and unhappy with my supplies the caravan set off west toward the Chinese desert.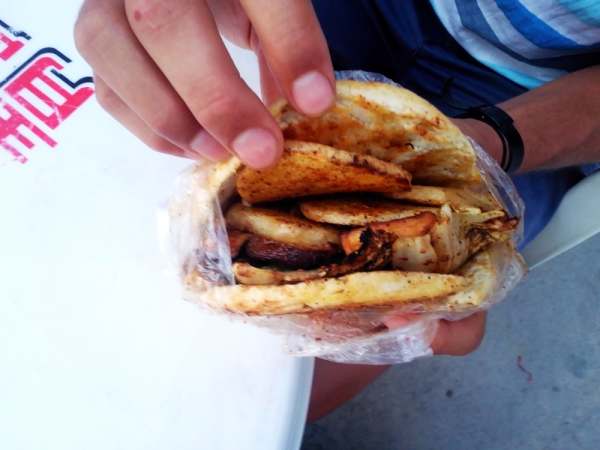 Xin Xang
Inside this province of China there is an autonomous region inhabited by the Uygur people. Different from  the Chinese  in culture, ethnicity, language and especially, in diet.
China has a smell. It is in everything. The food, the air, the sewage. Once you stop smelling it becomes part of you. My best guess is it is some kind of preservative illegal to the rest of the world. In Xing Xang we found none of that but more familiar and delicious foods. Fresh yoghurt, lamb kebabs and the best melons in the world were the highlights.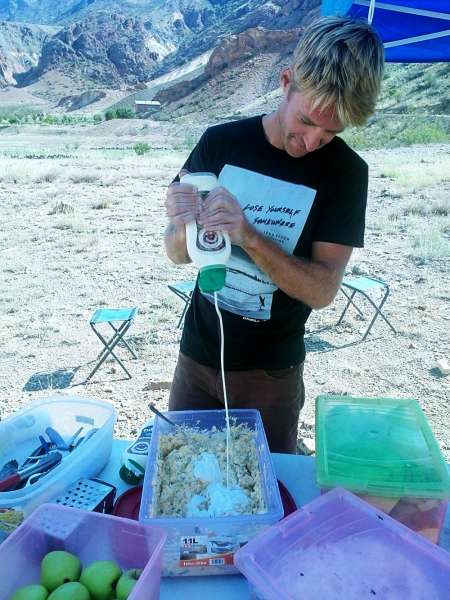 Quick tip for travelers. Buy halal meat! Once you see a whole pig butchered into all its different bits lying in bowls on a Chinese market floor you will know why I say this. I am not a Muslim, but Western guts are not used to the bugs floating around exotic markets. Halal or kosher meat is a good standard to adhere to when traveling. Xin xang is prodominantly Muslim, and in most Chinese cities there is a Muslim quarter.  Which brings me to the next topic of interest…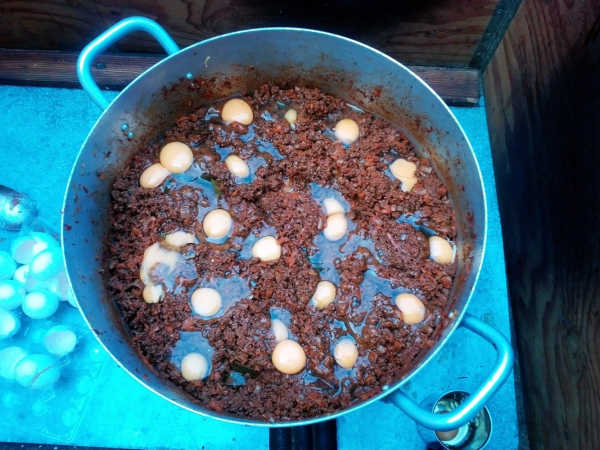 Ramadan
Dum dum dum… Why the devout have to suffer I will never understand. Xin Xang is a giant dust bowl dotted around the edges by 6 cities fed by streams from the surrounding mountain ranges and disected by one huge river. It is hot and plagued by dust storms and flies. Beautiful from space but punishing to travel through. Currently Ramadan lands on one of the longest, hottest days of the year. That means 30 days of no food or water from sunrise to sunset for the devout. I had the pleasure of having to race 700 km to Kashgar and back to Aksu in time for dinner alone with a devout Uygur man to extend my Chinese visa. Chinese bureaucracy and my terrorist appearance seem to have retarded the visa process. Even though we could not speak each others' language we formed a bond that will last forever… I think. Together we experienced the denial, desire, anticipation, relief and preparation of 1 whole day of Ramadan. I joined the fast not through faith, but through pity at not being able to bear the look on poor Asis's face when he saw me sneak a sip of water, though he showed amazing emotional control. Thats probably what its all about. Every time I sneaked away I would chain smoke and stuff myself with cheap snacks… which reminds me.
How to boil the perfect egg: once the water boils rapidly, smoke a cigarette. When the cigarette is done so are the eggs.
And so we left China behind, up and up out of the desert into the mountains of Kyrgyzstan
Yanez, the Halal Chef