Blog
REGISTER NOW
LOGIN
SIGN UP FOR OUR NEWSLETTER
Time in the Saddle
It's really been a wonderful journey through Italy and France
Is there a perfect amount of time to spend on the bike during a bicycle tour?  I suppose it depends on whom you ask.  If you polled the clients of bike tour companies that provide luxury trips in Tuscany with 4 star hotels and fine dining in the evenings after a massage the answer would be about 2 hours.  If you polled the riders on more adventurous tours such as ours the answer might be about 4 – 5 hours.  After observing the last 2 weeks of our Trans Europa Tour though I would say it's about 6 – 7 hours.  The reason?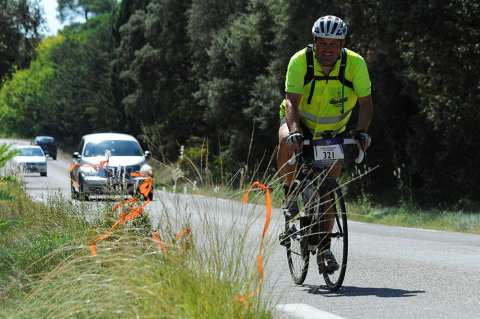 There is a sweet spot of physical exertion that creates just the right level of tiredness and satisfaction from accomplishment for everyone to be riding a wave of euphoria.  That doesn't mean they aren't cursing half the riding day regarding the hills or headwind, but in the end their body is just able to recover well enough each day to stay healthy, strong and motivated for more riding.  As well the hours spent in the saddle are hours not spent sitting in camp pondering what they need to do when they get home or what they'd rather eat or what they think they'd rather be doing at that exact point in time.
In other words cycling really is bliss.  As hard as it is, as frustrating as some moments on the bike can be, it is an amazing way to channel your energy.  Cycling in your hometown everyday can accomplish this of course, but when you throw in experiencing new sights, sounds, cultures, languages, architecture and food everyday on a trans-continental journey.  Well… I think the writing is on the wall.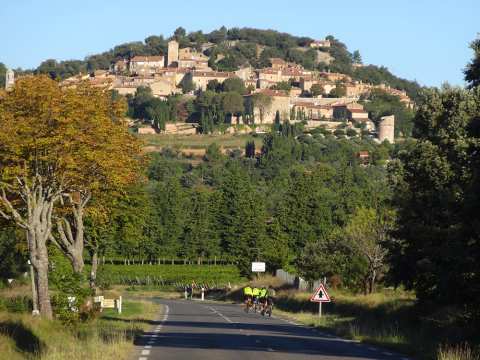 That is the long winded version of saying that yes, the last couple weeks of the Trans Europa have been pretty challenging, with some long days in the saddle.  However everything written above is true!  It's really been a wonderful journey through Italy and France during that time and as we head south towards Barcelona now we'll be enjoying the company of 7 of our cyclists who will be departing from there.  So we'll do our best to enjoy the next 5 days with some amazing views along the Spanish coast, our first chance to enjoy some Paella, bountiful oyster restaurants and of course the great city of Barcelona itself.