Blog
REGISTER NOW
LOGIN
SIGN UP FOR OUR NEWSLETTER
Big, bigger, biggest. Is Australia obsessed with size?
We all know Australia is a big country……from the Big Wet in Darwin…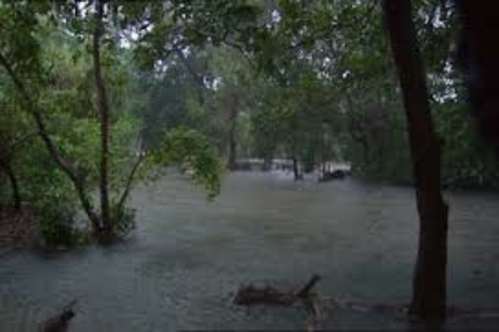 …to the Big Rock in the desert…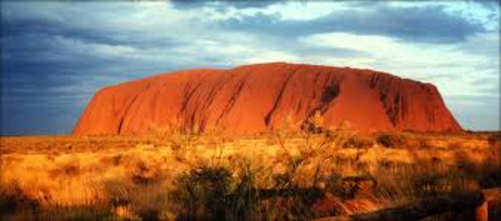 … to the Big Bridge in Sydney…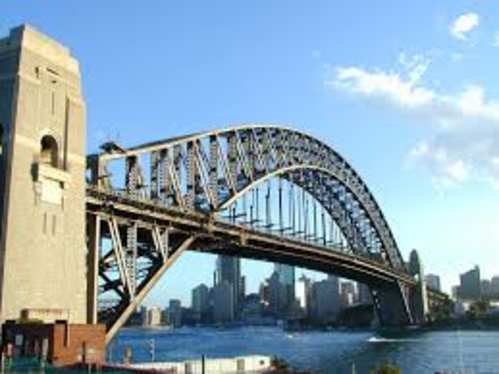 Cyclists pedaling the first section of the Australian portion of the Trans-Oceania (Bike the Outback) will have the unique opportunity to visit some of the lesser-known 'Big Things' in that country. On their rest day they can spend their time cycling around Darwin looking for the elusive Big Pink Buffalo. Almost as hard to find as the Yeti.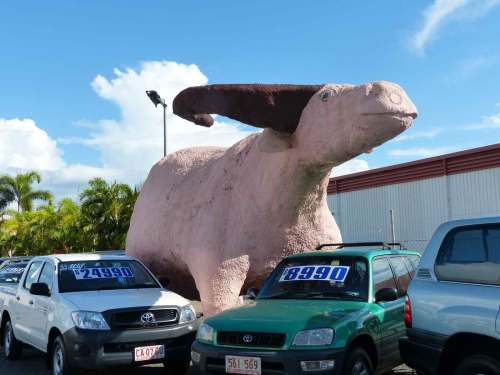 The first stage out of Darwin gives the riders the opportunity, not only to visit a town unbelievably named Humpty Doo, but to see the Boxing Crocodile at the United Fuel station (formerly known as the Bush Shop) just 4kms off their route. This landmark was supplied by Ray Whear, who was the owner of 'The Bush Shop' at that time. Ray had it made to celebrate Australia winning the America's Cup in 1983 and to assist with attracting tourism to the area. The Boxing Crocodile is Humpty Doo's equivalent to the Boxing Kangaroo.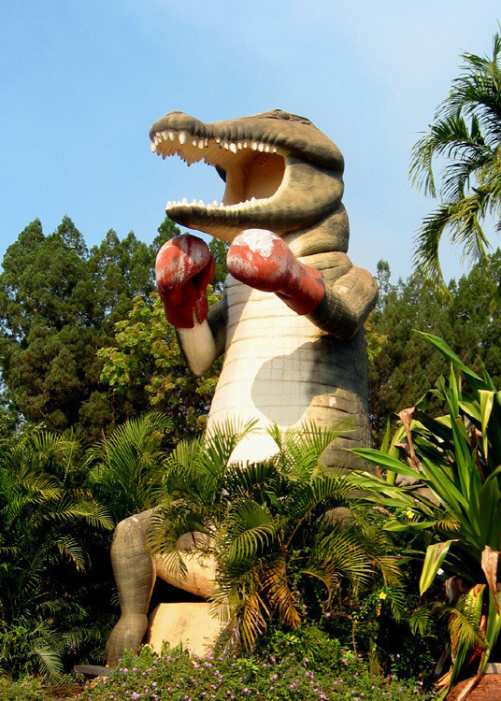 Incredibly, on the very same stage, the cyclists can consider a brief detour off the Stuart Highway to Noonamah to see the world's largest stockwhip. At 25 metres long the steel sculpture is the entry to Mick's Whips and Leather Goods, a gallery and shop specializing in whips handmade by internationally acclaimed stockwhip maker Mick Denigan.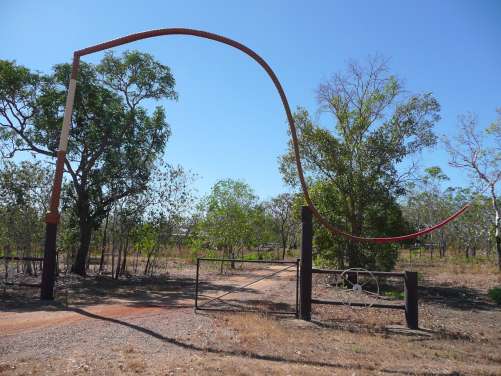 After a nice rest day in Katherine, Trans-Oceania participants will pass through the historic town of Larrimah (pop. 11), home of the Big Stubby. The panther sitting in the chair used to be a soft toy which sat in a chair at the front of the Hotel. Unfortunately it proved too easy to move and so was replaced by the larger, heavier version shown here.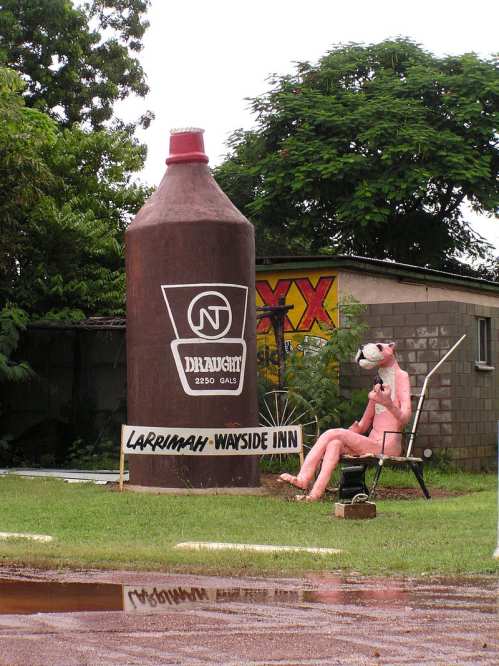 Finally, while camping at the Aileron Roadhouse/Caravan park the night before we cycle into Alice Springs, riders can take in the imposing Big Aboriginal Hunter.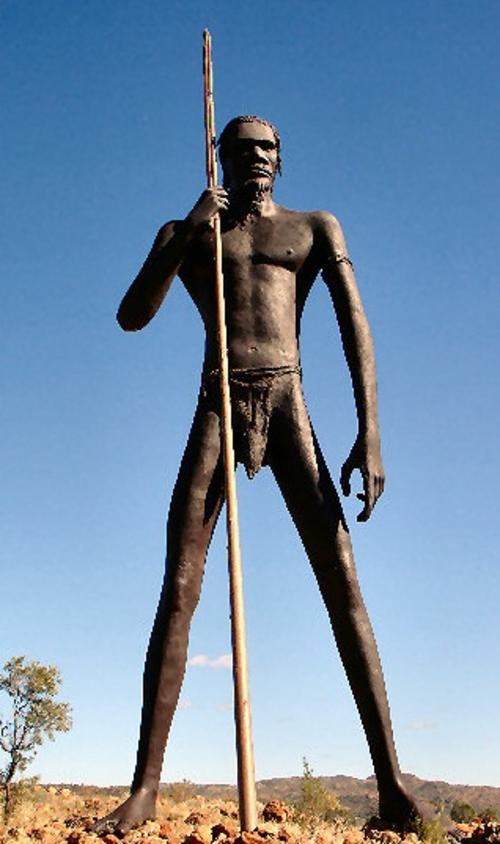 See more Australian big things.