Blog
REGISTER NOW
LOGIN
SIGN UP FOR OUR NEWSLETTER
A National Geographic Moment
This is Henry's latest report from the Trans-Oceania cycling expedition.
Yesterday while cycling into our next to last rest day, I had what I call a 'National Geographic' moment. Our route took us through Australia's Gippsland which, among other things, is where the 90-Mile beach is situated as well as some appealing lakes, marshes and lagoons. The area is rich in wildlife and here at one of the lagoons I watched schools of fish making a ruckus, while dozens of pelicans were languishing around ignoring the fish.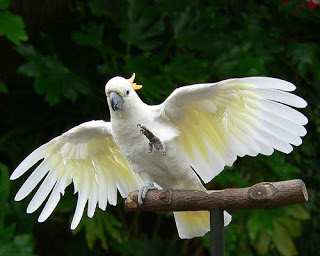 A few hundred meters later I heard some raucous noises emanating from a large eucalyptus tree only meters from the road. I stopped to see what the disturbance was and, to my surprise, I saw two white sulphur crested cockatoos trying to intimidate a languid koala. I stood there for 15 minutes observing the fight, caused, I assume, by the koala moving too close to a nest during the cockatoo breeding season. Fight is a bit of an exaggeration, because watching a koala fighting is like watching a snail racing. But I was overjoyed – not as much as Daniela who showed up a few minutes later and who is much more of a bird watcher than I am.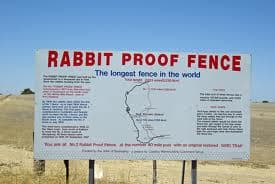 If you enjoy watching birds of many kinds and colors, well, we have seen a lot of them and it has been great fun. We have also seen a lot of other wildlife as well. But we also saw evidence of the unintended consequences of introducing non-native species such as rabbits for fun and sport only for them to become a major pest and destructive force.  These creatures are everywhere and apparently have been the cause of some serious destruction of indigenous flora and fauna, not to mention millions of dollars of damage to crops. Various governments have spent much money and effort trying to get rid of them, without success. And all because someone in the mid 19th century thought it would be a good idea to bring a couple of dozen rabbits from England for hunting.
Even sadder than watching the consequences of some man's stupidity, particularly for a group such as ours that cycles long distances, is the immense amount of every kind of road kill you can imagine. We have seen them all: kangaroos, wallabies, koalas, snakes, lizards, birds, emus and others. And at times we have seen them in their last moments as their lives are ending, having been hit just minutes before. According to an Australian news report, over a hundred thousand animals are killed on the country's roads each year and at least the same amount are seriously wounded. Whether you are an animal lover or not, it is a sad statistic and a commentary on our modern society. It may be just another reason while travelling on a bike is a much better idea.
Click here to read more about the Trans-Oceania cycling expedition.