Blog
REGISTER NOW
LOGIN
SIGN UP FOR OUR NEWSLETTER
Cycling The Great Ocean Road
This is Henry's latest report from the Trans-Oceania cycling expedition.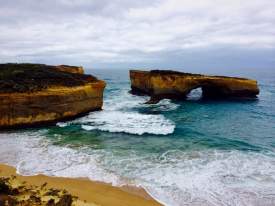 The Trans-Oceania is a long tour and it is easy to forget that what we are doing is very special. Thus, it is unfortunately not every day that one feels excited or full of anticipation for the day's cycle, especially after you have been hit with days of headwinds. But, when you know that you will be cycling one of the greatest coastlines in the world, the heart picks up a beat or two when you wake up and start putting on your cycling outfit.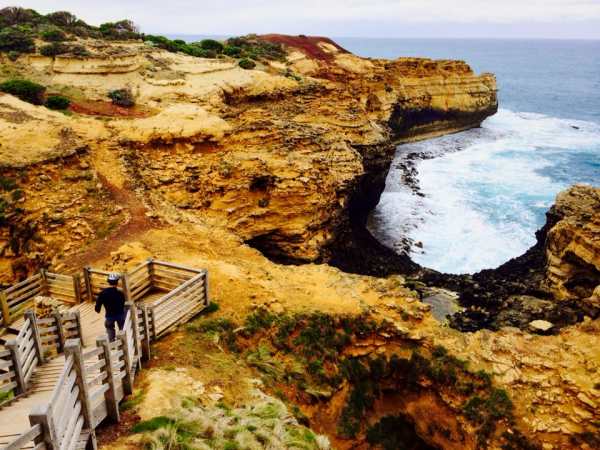 If you end up picking up a brochure or two on the area, (which of course we all did) words such as breathtaking, stunning, spectacular, unrivalled spread of natural adventure abound. Should I go on? You get the picture.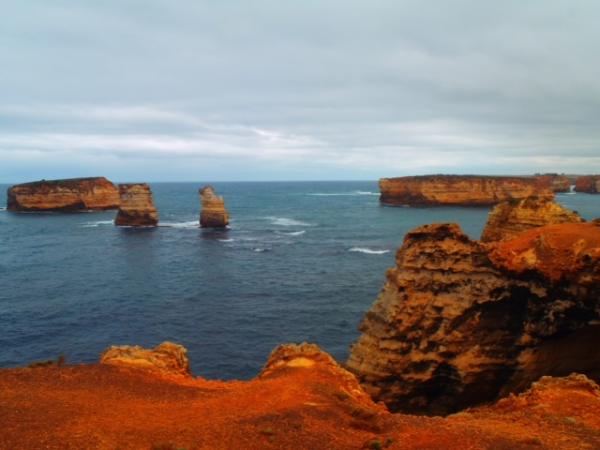 And the Great Ocean Road on which we have been cycling for the last two days did not disappoint. One of Australia's main attractions, if not the main one, it delivers striking rock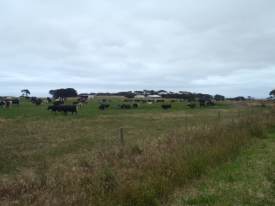 formations, rugged seascapes, a wild rainforest with stunning trees, beaches galore, green meadows and pastures filled up with cows and sheep, small towns with cozy coffee shops and home made pies, shipwrecks and tempting surf, walking trails, history, wildlife and on and on. These elements make any visit here satisfying and enjoyable. Just go and check each individual rider's blog and Facebook.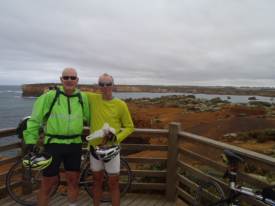 I think for most of us the visit here was very special. Perhaps it has something to do with getting up very early in the morning and visiting the places before the tourists in their cars, vans and buses come. Perhaps it has something to do with the way we do it – the freedom and range that the bikes provide. Perhaps it is the fact that we do it with friends who have shared our journey with us.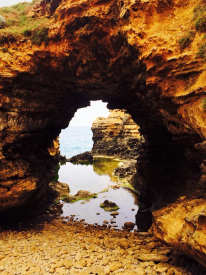 I spent most of my days cycling in solitude, and trying to imprint on my brain each new scene of natural splendour. What was most memorable for me was the fact that the Great Ocean Road is really the world's biggest memorial. Amazingly, it was built by Australian WWI veterans in honour of their comrades (and there were many) who gave their lives in the war that was supposed to have ended all wars. I do not know who conceived of the idea and how it came about, but I for one spent a lot of time thinking about the men who died in Gallipoli and the other battles of that senseless war. And this is one thing I did not expect to do while cycling the Great Ocean Road.
Click here to read more about the Trans-Oceania cycling expedition.