Blog
REGISTER NOW
LOGIN
SIGN UP FOR OUR NEWSLETTER
A Glimpse into Egyptian Family Life
6 years ago, when I was a TDA client starting in Cairo, I was befriended by Mohammed Ali, 1 of the doormen at the Tour's hotel in Giza, who insisted that I come to his home for a dinner of traditional Egyptian food. I accepted his invitation and, after a short walk from the hotel, climbed the stairs of a dilapidated apartment building to be ushered into the family's humble dwelling.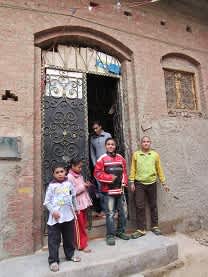 There I was shown hospitality of a level rarely seen in western society, and treated to an amazing and delicious feast, that the women of the household had evidently spent hours preparing and that must have cost Mohammed a significant slice of his modest wages. I was particularly struck by his beautiful but blind 11 year old daughter who despite her disadvantage seemed wonderfully happy with life. After being fed till I could eat no more, I left them with a promise to send some photos from Sudan, a promise I sadly did not keep.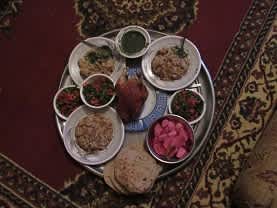 But I never forgot this wonderful act of kindness and, now having the opportunity to work the Egypt portion of the 2015 TDA, I decided to find Mohammed and at the same time follow one of the tenets of Islam, that of making unconditional acts of charity. Asking of his whereabouts at the hotel I was steered to his close friend who advised that Mohammed had stopped working 2 years ago because he was ill, but that he would phone him. Half an hour later Mohammed appeared in the lobby and we renewed acquaintances. I told him of my wish to contribute to the family's wellbeing and passed him some money which he reluctantly accepted. Of course he then insisted that I come the next day for lunch.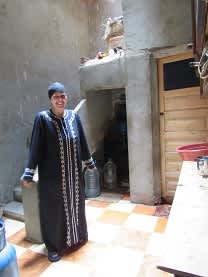 Mohammed is suffering from diabetes and had moved his family to a cheaper apartment. After a taxi down the main road and a tuk tuk ride thru laneways crammed with kids and Egyptian buffaloes – whose milk is revered, I sat down once again to a gorgeous meal of local herbal soup and salad, picked turnips, chicken, rice and tea. His blind daughter was away at school where, not surprisingly, she is a top student.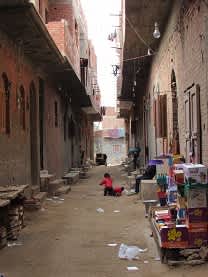 The accompanying photos tell the story of my visit and give you a glimpse into Egyptian everyday life. Here, as in many countries of the world, the selfless generosity shown to strangers by humble, spiritually happy folk is an act that all too many westerners, especially in this age of "selfies," would benefit from emulating, but alas probably never will …